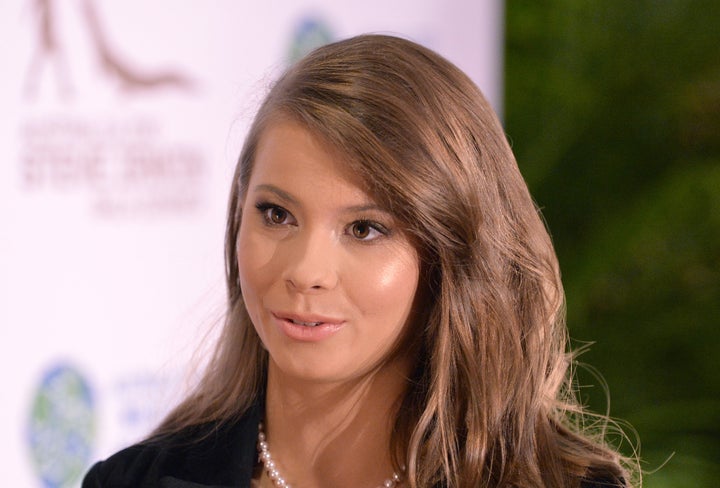 As Australia's worst bushfire crisis continues, it's been estimated over 1 billion wildlife have died as a result of the catastrophic conditions.
On Monday morning Bindi Irwin shared an update on a koala named Barry, who is recovering at Queensland's Australia Zoo after being affected by the fires.
"Barry is one tough koala! After being caught in the bushfires devastating Australia, he was diagnosed with pulmonary disease from smoke inhalation," the 21-year-old daughter of late conservationist Steve Irwin wrote.
Pulmonary disease affects the lungs and poses issues with breathing.
Bindi added: "Thankfully, after some love and care from the #AustraliaZoo Wildlife Hospital team, he's on the road to recovery and will hopefully soon be ready for release into a safe area".
She suggested her followers could learn more about helping koalas by visiting the official Wildlife Warriors website, which is dedicated to wildlife conservation as an initiative of her family's zoo on Queensland's Sunshine Coast.
Koalas have lost more than 30% of their key habitat in New South Wales since the bushfire season began in October and may have lost a third of their population in that region, federal environment minister Sussan Ley told the ABC last month.
Chris Dickman, an ecologist at the University of Sydney, told HuffPost it would be a "tough" recovery for the iconic Australian marsupial, dependent on the availability of their food ― eucalyptus tree leaves ― after the blazes sweep through.
The 2019/2020 bushfire season death toll stands at 27, 10.3 million hectares of land has been burnt, thousands of people have been evacuated from holiday beaches, and more than 1900 homes have been destroyed.