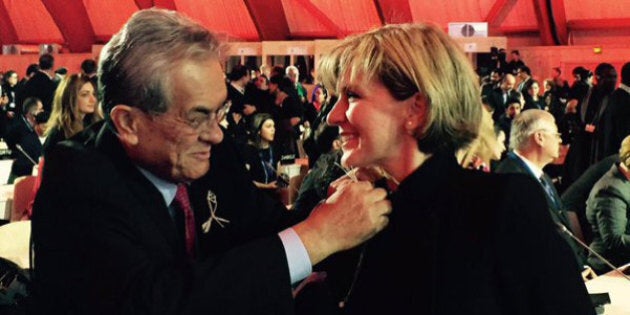 CANBERRA -- With the competing agendas and aspirations of 195 nations, the Paris accord, signed Sunday, is widely regarded as the best possible global agreement on climate change.
But reality, and the calls for rolled up sleeves, are quickly settling in. The deal will cause serious problems for Malcolm Turnbull's Coalition Government. It is imperfect, non-binding, without compensation and both environmental and economic security is on the line. "I think this is arguably the most important international environment agreement the world has ever had," Environment Minister Greg Hunt told RN Breakfast. "For the first time, all nations pledge to reduce their emissions or to reduce the rate of growth in their emissions."
"There will be very significant pressure on countries that are on track to fail with their targets.
"I think this is a genuinely important international moment."
What Australia already has is Direct Action, the Abbott Government's controversial pay to pollute policy. Critics including Labor and environmental groups lambast it as a waste of taxpayers' money that leads towards a 4 percent degree warming scenario.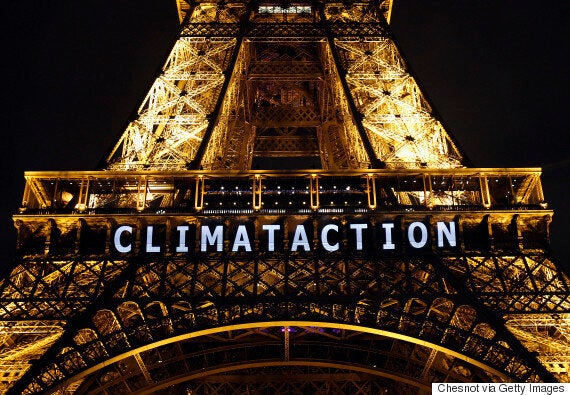 With that and a target of a 26 to 28-percent reduction in greenhouse gases on 2005 levels by 2030, the Australian Government insists it is already on track to meet its obligations, and "one of the few countries to meet targets".
Hunt said it is already proven that Australia will meet its 2020 goal of a 5 percent reduction target.
Foreign Minister Julie Bishop and Australia's chief negotiator during the second week in Paris is expecting Australia will exceed the target and is confident Australia will meet the 2030 target.
"Australia is one of those nations that says what it is going to do and then does what it says," Bishop told Today.
Environmentalists expect Australia's emissions reduction targets will have to be lifted, and soon.
"Because at the moment they are aligned with a 3 to 4 degree warming, not the 2 to 1.5 degree warming agreed to in Paris," John Connor from the Climate Institute told Sky News.
But, with Prime Minister Malcolm Turnbull's coup deal with his party's right and the hard right of the Nationals, it is almost certain that there will be no Government push to change climate policy until after the next federal election.
With a domestic review of how the emissions reduction target is going in 2017, it may be 2018 at the earliest before Turnbull is free to make the changes necessary to follow the Paris accord.
The longer it is left, the more climate mitigation is going to cost.
Climate detractors within the Government are already voicing opposition. There is nothing within in the deal that federal parliament has to approve.
Opposition Leader Bill Shorten wants an election fought over climate policies.
"What Paris has taught Australia is that Australia cannot afford to stick its head in the sand and pretend that climate change isn't real," he told reporters in Sydney.
"Malcolm Turnbull needs to show climate leadership, real leadership, by not sticking his head in the sand and slavishly sticking to a deal with the far right of his party which are comprised of people who don't really accept there's any real need to take any real action on climate change."
If, per chance, Turnbull is hankering for an early climate change election, two twice-rejected abolition bills for the Australian Renewable Energy Agency (ARENA) and the Clean Energy Finance Corporation remain as election triggers.
Just to confuse everyone, environmental AND mining groups are praising the Paris deal. Can they and the Turnbull Government possibly be right?
To be clear, no matter how incongruous, fossil fuels have not been killed off.
The Foreign Minister confirmed it Monday, telling Sunrise, "this does not spell the end of coal".
"We are not destroying our economy. We want to ensure we maintain our standard of living," Bishop said.
Shorten agrees, to an extent.
"There will always be a role for coal. There's no question about that," he said. "You need metallurgical coal to make steel."
"But what Labor will do is we'll have an emissions trading scheme which is internationally linked. That's best practice in the world.
"We would've come with proposals about ensuring that renewable energy is at the centre of our economic growth and becomes a key source of energy in the next 15 and 20 years.
"Furthermore, what we would've done is we wouldn't have brought the discredited Direct Action policies."
All countries ARE under pressure from what essentially is a name and shame system. Even if the Paris accord was legally binding, there would be no international court in which to hold flagging countries accountable.
If policies won't change, what the Government is left with is innovation, including improvements in fuel efficiency. Indeed, economic opportunity, like the push to develop clean technology, is where nations see the real push to change behaviour.
Ministers on Monday were pointing to Prime Minister Turnbull's "game changing" Innovation Statement of a week ago.
New industries, new development and new ways of doing things. The world awaits.