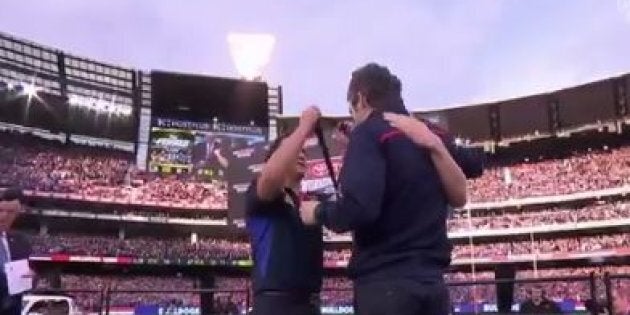 The Bulldogs won the AFL grand final, but coach Luke Beveridge won the awesome.
In an incredible gesture, 46-year-old Beveridge called regular Bulldogs captain Bob Murphy up to the premiership dais, and gave him his premiership medal.
"This is yours mate. You deserve it more than anyone," Beveridge said.
In April this year, in a heartbreaking three point loss to Hawthorn, Murphy ruptured his anterior cruciate ligament in a marking contest. His season was over. Aged 34 and with his team the most serious flag contender it had been for years, it must have been absolutely heartbreaking.
Easton Wood was named as replacement captain for Murphy, and led his team admirably today. But Murphy is still the heart and soul of this club.
"We must be dreamin'," Murphy said, dropping his g in the manner of Darryl Kerrigan, the character from iconic Australian movie The Castle whose catch phrase was "tell him he's dreamin".
Beveridge and Murphy just created an iconic scene of their own.
"It's somethin' else. We didn't even allow ourselves to daydream of this," Murphy said of his side's hard-fought win over the Swans.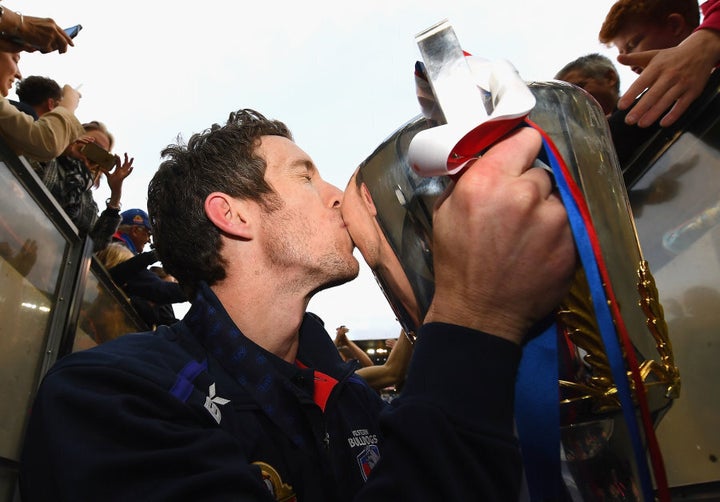 "Sons and daughters of The 'Scray we're bringing it home," he said in reference to Footscray, the suburban heartland of the Western Bulldogs club, and the club's former name.
Meanwhile Murphy's teammates couldn't say enough good things about their skipper.
"He's our spiritual leader. He's a massive part of this win," Norm Smith medallist Jason Johanissen said.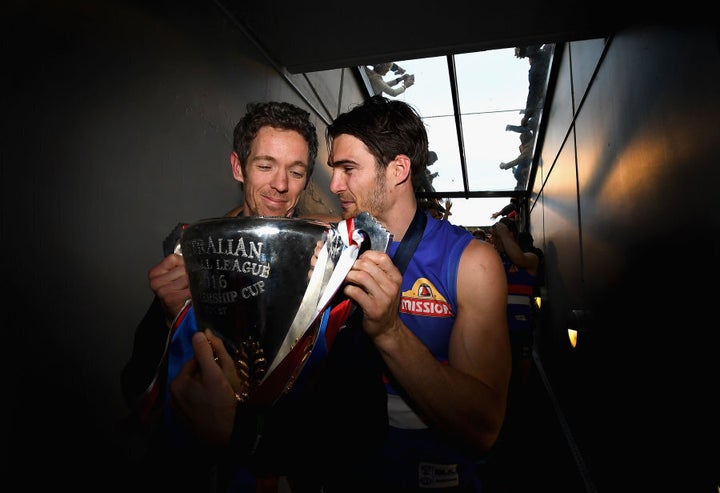 "Even though he didn't play he's very much a part of this," Jake Stringer said.
"What can you say about Murph really? He's the heart of this footy club and has been for a long time," prolific ball-getter Matthew Boyd added.
"We'll just have to do it again for him next year, I reckon."