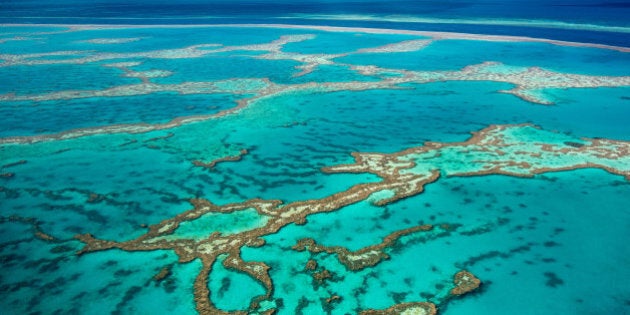 In 1985, Australia's government created the Commission for the Future, to apply the best scientific information to help resolve looming issues for the country. It was far-sighted recognition that despite the media focus on political, economic, celebrity and sports issues, science and technology have by far the greatest impact on our lives and society, and we must be more thoughtful about the implications of new ideas and innovations.
As a child, I yearned to visit Australia to see the fabled duck-billed platypus, but later in life, I was dismayed by the country's Asian exclusion laws and so declined a job offer from a university in Sydney. When I was later invited to deliver a talk to the Commission, my excitement over the new organisation (and the possibility of seeing a platypus) overcame my trepidation about racism and sexism for which Australia was well-known.
I arrived in Melbourne and was astonished to find a big, modern multicultural and racially diverse city, as was Sydney. I found Australians, like Canadians, were grappling with a historical legacy of social and economic oppression of Indigenous people, and the fact that their destiny is tied to Asia.
In the 1980s, the TV show I host, The Nature of Things, covered the threat of global warming, but the script referred to the problem as "a slow-motion catastrophe". I knew we would have to deal with it, but believed we had decades if not a century or more to work out solutions, so I focused on fighting unsustainable logging practices, big dams and toxic pollution. At the Commission for the Future, I met climatologists who showed me data on global warming. For the first time, I realised it was not something that could be left on the back burner. We had to move away from carbon-intensive fuels like coal and oil.
I returned to Canada, absolutely entranced by Australia, and its unique flora and fauna, the Great Barrier Reef and the many progressive people working to resolve its social problems. And thanks to the Commission, I came home with a renewed vigour to act on climate change. Subsequently, The Nature of Things broadcast dozens of programs that dealt with the repercussions of climate on different aspects of the environment.
In 1992, Ros Kelly was a dedicated Australian environment minister, and I was happy to see her at the Earth Summit in Rio de Janeiro. But already, the environment was slipping as an issue, suppressed by economic issues and heavy lobbying from the private-sector interests, including the coal industry.
Still, many people in Australia gave me hope for environmental progress. One world hero for the environment was Aussie Bob Brown, a medical doctor who championed protection of Tasmania's great forests and helped form the world's first Green party. While I was walking with him along a river in Melbourne one evening, he pointed out a platypus right in the heart of that huge city.
In 1987, Australian sailor Ian Kiernan competed in a solo race around the world. On its completion, he declared that the oceans were filled with the debris of human activity. In 1989, he organised Clean Up Sydney Harbour and 40,000 Sydneyites took part. In 1990, the movement became Clean Up Australia and in 1993 Clean Up the World!
In 2005, renowned paleontologist Tim Flannery published The Weather Makers, a book that documented human impacts on weather and climate. It galvanised the world around the very real threat of human-induced climate change. In 2011, he was appointed chief commissioner of the Climate Commission that was established to educate the public about the issue. Two years later, with the election of a right-wing government led by climate change denier Tony Abbott, the Commission was shut down and Flannery fired.
Australia has been a leader in many environmental issues and is now beset with prolonged drought, major fires and degradation of the Great Barrier Reef. Australia has something Canadians envy -- lots of sunshine -- yet has failed to exploit this clean, renewable energy source. Australia, like Canada, must do more to confront the severe environmental challenges we are all facing in our countries and around the world.