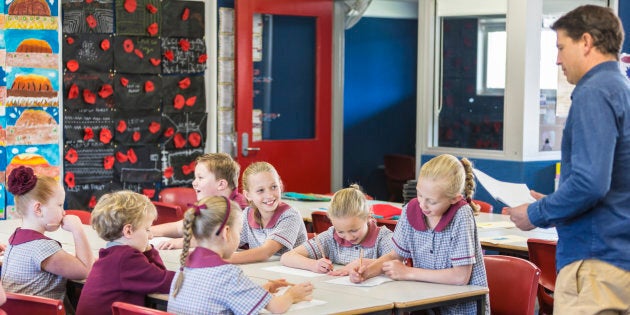 The numbers are in for quality and inclusive education in Australia -- and we're falling behind.
The report, which assessed high and middle-income economies, put Australia ahead of only Romania and Turkey in rates of basic learning skills for children aged 15-years-old based on the Programme for International Student Assessment (PISA) test, and also the percentage of young children participating in organised learning in the year before entering primary school.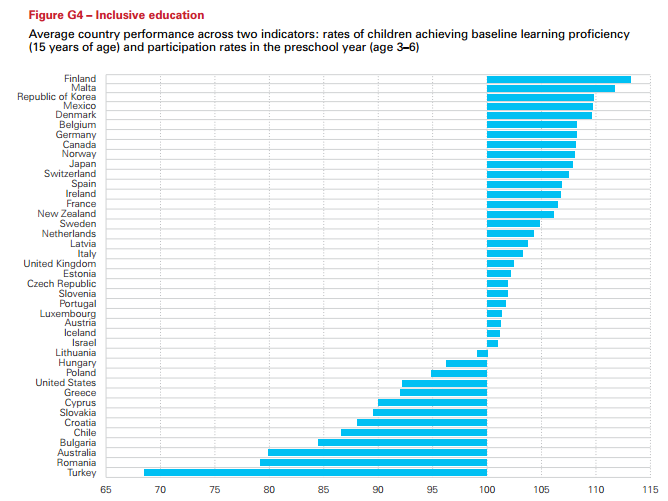 While more than 71 percent of 15-year-old Australians performed above average for basic PISA reading, mathematics and science skills, Australia's level of quality education suffered when it came to organised preschool learning with only 80.3 percent of children between the ages of three and six participating according to 2014 figures.
In comparison, the leading country for PISA skills was Estonia with 83.1 percent of competent 15-year-olds and Malta and Israel leading organised preschool learning with 99.9 percent of young children involved.
Combining both measures of education, Finland ranked first overall according to the report card.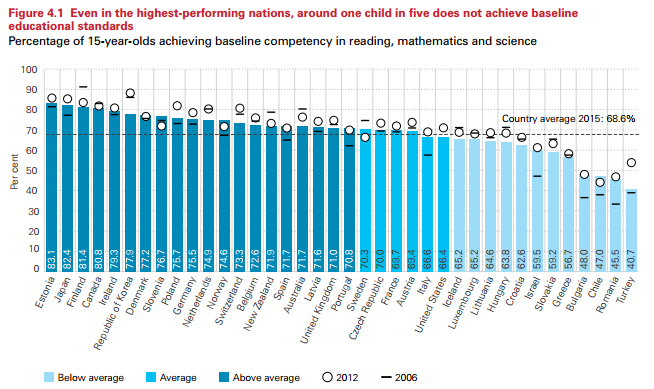 Director of Policy and Advocacy at UNICEF Australia, Amy Lamoin told HuffPost Australia that, while the report does not paint a full picture of the state of the education systems across Australia, its findings show there are some "serious concerns" for children's educational experiences around the country.
"It's worth noting that this has been a persistent picture for education for the last six to eight years in terms of our international ranking in the global education space," she said.
"I think there are persistent barriers to education for some students, really strong links between some of our most economically disadvantaged students and poor education outcomes over time," she said.
"[There are] really serious gaps in terms of the PISA data between our highest-achieving and lowest-achieving students and we're not quite sure how to address some of that at this stage but the idea of a fair, accessible education system that is about high-quality education and producing 'big picture thinkers' is escaping us."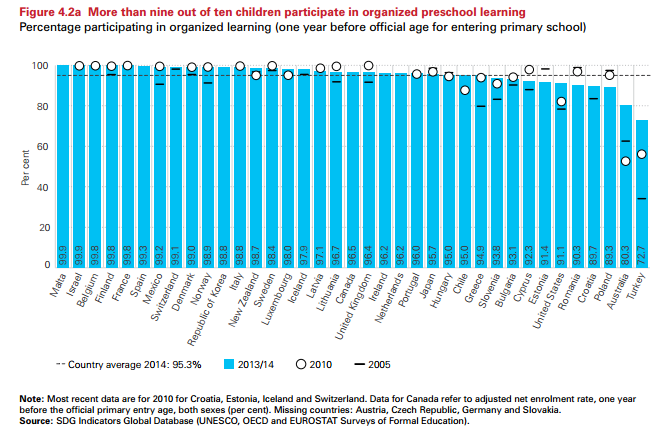 Lamoin also said that Australia's ranking being affected by lower participation rates in early childhood education is significant because "it's critically important for everything that comes next for children in the quality education space".
"Everything that happens for children in those early years, how they engage and the amount of time for which they engage [matters]," she said.
"If children are having really positive experiences in early childhood education, they're much more likely to have a positive educational experience throughout their years of education but also have a better educational outcome."
In regards to the aspects of education seen in other, higher-ranked countries that Australia could be looking towards to improve its education standing, Lamoin said countries such as Finland have more of a focus on "teacher training and teacher support" that generates a different type of education for children.
"There's a high level of reflection on teacher training in Finland and other countries. They are well developed practitioners before they even enter a classroom," she said.
"Scandinavian countries have a focus on creating education growth in learning versus transmitting information to students.
"In Finland, classrooms are child-centred and they support child autonomy [and] critical thinking, which I think makes kids engaged with their learning."
HuffPost Australia has contacted Federal Minister for Education Simon Birmingham for a response to the report.
The UNICEF report card overall assessed the status of children in each of the 41 countries according to 10 UN Sustainable Development Goal areas, including efforts to end child poverty and hunger, levels of health and gender equality, and also the sustainability of cities and production.
While Australia ranked mid-range for levels of zero hunger, good health and well-being and economic growth with ranks of 28, 23 and 23 in each of those respective areas, it performed in the higher-end of assessed countries when it comes to rates of poverty (ranked 12th), reduced inequality (17th), sustainable cities (3rd), responsible consumption and production (18th), and levels of peace and justice (18th).
ALSO ON HUFFPOST AUSTRALIA