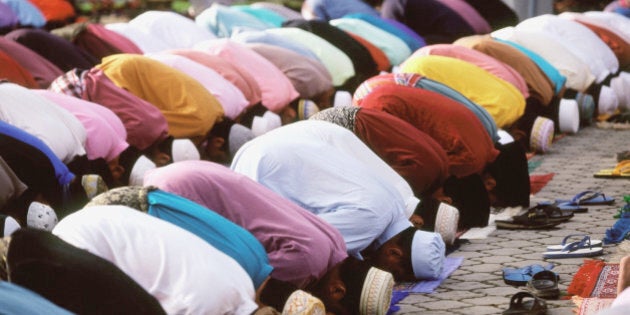 Less educated, unemployed, older and Liberal-leaning Australians are more likely to hold anti-Islam sentiments.
The report investigated how "age, religion, place of residence, employment status and political views affect the likelihood that someone is Islamophobic, feels socially distant from Muslims, or is worried about a terrorist attack".
A survey of 1000 people found 70 percent of Australians had low levels of Islamophobia, 20 percent were undecided and 10 percent were classed as "highly Islamophobic", with Islamophobia defined as "negative and hostile attitudes towards Islam and Muslims".
With respondents recording their views on a scale of 1-5, The survey found:
17 percent of respondents agreed with the statement "just to be safe it is important to stay away from places where Muslims could be"
Almost seven percent would not feel comfortable talking to a Muslim
Almost a quarter would "support any policy that will stop the building of a new mosque"
And 14 percent "would avoid going to places where Muslims would be"
The study reported NSW and Queensland had the highest levels of Islamophobic respondents.
Going deeper into demographics of Australian society, the University of South Australia report found:
By age, the 65-74 bracket had the highest levels of Islamophobia, while those in the 25-34 age group had the lowest
By education status, 22 percent of people who did not complete Year 12 at school were reported to have Islamophobic sentiments, compared to just 4.3 percent of those with university degrees
By labour force staus, the unemployed were more likely than people in employment to hold Islamophobic views
And by political affiliation, Greens supporters were the least Islamophobic while 3.2 percent of Liberal supporters and 0.9 per cent of Labor supporters recorded views in the top tier of Islamophobia
"Respondents with political affiliations with the Liberal and Country parties have significantly higher levels of Islamophobia than those with political affiliations with the centre-left Labor Party. The Greens voters tend to have the lowest Islamophobia score," the report's authors wrote.
"There are pockets of prejudice and anxiety directed towards Muslims, for example among the aged and those facing financial insecurity. But the great majority of Australians in all states and regions are comfortable to live alongside Australian Muslims," the report concluded.