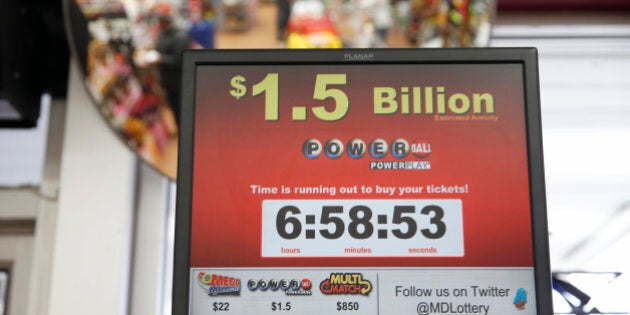 Australians wishing to get in on the record US$1.5 billion Powerball lottery jackpot may have missed their chance -- the international lottery website licensed to operate in Australia has crashed over high demand.
Lottoland, a Gibraltar-based firm licensed to operate from the Northern Territory, announced this week it had been given what it said was world-first permission to allow Australians to participate in overseas lotteries, including the mega Powerball draw. The service provides online gambling on the result of the lottery, not an actual entry into the lottery itself.
"You win as if you've won the underlying lottery," Lottoland spokesperson Luke Brill told Fairfax Media.
With the prize pool on offer, a staggering $2.15 billion in Australian dollars, the news sparked a rush of users looking to get a bit of the action -- but it seems it was all too much for Lottoland. Brill said 107,000 Aussies had signed up for the site within a day, crashing the website. He said the company hoped to have the website operational by Wednesday afternoon, but on Thursday morning, The Huffington Post Australia was still not able to access the site, instead receiving one of two error messages.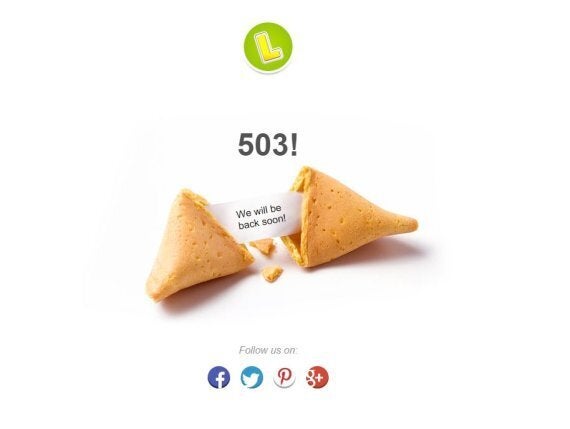 The error messages on Lottoland.com.au
"We only got our licence on Christmas Eve and figuratively only opened the doors a week ago," Brill said.
"This has blown all our expectations out of the window."
The Powerball prize is a record high, after consecutive jackpots since the game has had no winner since November. Players pick five numbers between one and 69 and then a 'Powerball' number between one and 26. The New York Times reports the odds of winning are around 292 million to one.
The Powerball draw is set for 2pm AEDT Thursday.