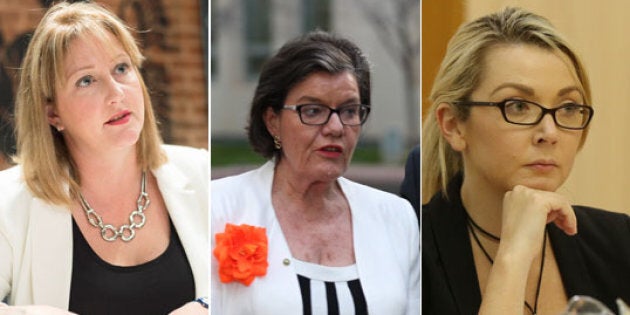 CANBERRA -- The federal government is under pressure to revive the scrapped cabinet position of Minister for Youth, as MPs speak out against a "war on young people" under the current Coalition government.
Nick Xenophon Team MP Rebekha Sharkie and Senator Skye Kakoschke-Moore, and independent MP Cath McGowan, have teamed up to present motions in both houses of parliament this week calling on Prime Minister Malcolm Turnbull to name a specific minister in charge of youth affairs.
The position was junked by former PM Tony Abbott in 2013, and while Labor also dropped the role from their shadow ministry, they brought it back briefly between October 2015 and July 2016, naming Senator Sam Dastyari the Shadow Parliamentary Secretary for School Education and Youth. However, Labor have sidelined the youth portfolio since then.
"Children and young people feel like they're being spoken at, not spoken with by the federal government. As policy makers, we have a responsibility to ensure any proposals that are put through from a policy perspective take into account what those policies mean for young people," Kakoschke-Moore said at a press conference on Monday.
The MPs cited unpopular policies including drastically changing welfare conditions for young people -- such as Abbott's dumped plan to make youth wait six months for unemployment benefits, and Turnbull's plan to make them wait four weeks in the omnibus bill -- and slashing funding for Headspace and drug services as those which would have benefited from a Minister for Youth directly speaking with and advocating for young people.
"Would decisions like that have made it through cabinet had there been a national youth minister taking charge of that? I think not," Kakoschke-Moore said.
"We wouldn't see what I think has been, for the last three years, a war on young people in this parliament," Sharkie said.
Abbott dumped the Youth portfolio from his first ministry in 2013. Labor MP Kate Ellis was the last Minister for Youth in the second Rudd government. Sharkie asked Turnbull directly in Question Time last Thursday if he would consider including a Minister for Youth in his team.
Turnbull replied that he was "honoured to lead a thoroughly youthful ministry" that is "thoroughly committed to delivering great opportunities for young Australians".
"I can assure the honourable member that the young people of Australia are always very much in the forefront of our minds, whether we are very young members of parliament or perhaps grandfathers like myself," the PM said.
Sharkie said she was disappointed with his response.
"The average age of your frontbench is about 50. This is about someone representing the needs of 15- to 24-year-olds. This is about ensuring the future needs of the next generation working are taken care of," she said.
"This is so important to other governments in other countries that [Canadian] Prime Minister Justin Trudeau is also the Minister for Youth in his country. I think it's high time our government looks at the needs for the next generation and not just the needs of themselves."
"It's not enough to say 'I'm young at heart'. What we've got to have is the voice of young people," she said.
When asked who among the current government would make a good Minister for Youth, Sharkie suggested it would make sense for Education Minister Simon Birmingham to add the new portfolio to his current workload.
Click below to follow HuffPost Australia Politics on Facebook!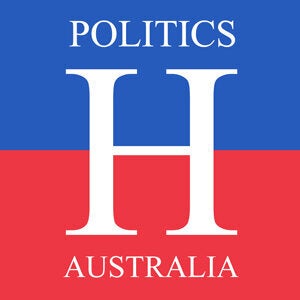 ALSO ON HUFFPOST AUSTRALIA