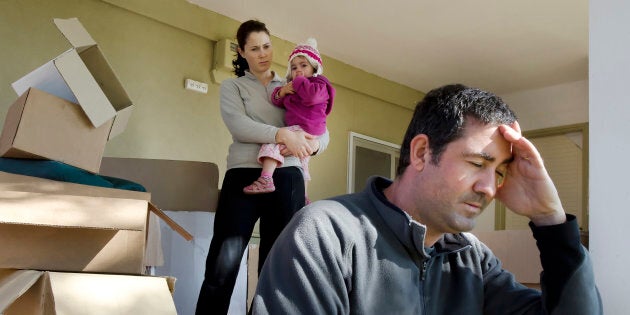 Australia has a reputation for being a land of opportunity. But does this stack up in 2017?
Although opportunity may not be entirely dead, for the young, single and poor, it would appear to be on life support.
In Australia's eastern capital cities (and outer suburbs) housing prices have become stratospheric. Take Sydney and Melbourne as examples: between 2009-2017 median house prices rose by 99.4 and 85 percent respectively. Although many homeowning Australians have been ecstatic with these windfall gains, there are now millions of other citizens for whom the Australian dream is entirely out of reach.
Frequently we hear those with existing housing stock extolling the virtues of saving, and reminding everyone how it has always been difficult to purchase a home. This mentality has penetrated so deeply into Australian discourse that the avocado lunch has now become a (much pilloried) symbol of youthful decadence and profligate spending.
But just how warranted are the avocado admonitions of those propertied Australians who seem to take a perverse pleasure from the inability of the young, single and poor to own a home?
To begin with, statistic after statistic reveals that the quest of home ownership has never been more unobtainable. If this plain statistical reality is accepted, then we must move to ask whether it is morally desirable?
No matter how it is examined, there is no moral justification for making home ownership unobtainable for the young, single and poor.
We must resist the creation of a two-tiered society -- one which is predicated on the distinction between those who own real property, and those who do not.
To remove the prospect of home ownership from millions of Australians not only creates a mass-scale indignity, but also leads to economic demotivation -- otherwise termed "capitulative behaviour". Put simply, if certain demographic groups believe that there is no long-term reward for hard work (i.e., the ability to escape the rent cycle) they will be less likely to orientate their lives towards economic productivity and capital accumulation.
Instead, they may feel more inclined to pursue transient pleasures, such as overseas travel, or dare we say it, the (now decadent) avocado lunch.
This has longer term economic implications, such as reducing the ability of Australians to undertake small business borrowings -- often secured against the family home -- and placing an incurable multi-billion dollar rent assistance burden back onto government for renting retirees.
Australia's housing affordability crisis has created a pyramid of economic exploitation.
On the bottom of the crisis are the homeless. As house prices, rents, and the cost of living skyrocket, increasing numbers of Australians are falling through the welfare safety net.
Slightly above the homeless are the couch-surfers. These Australians -- often victims of domestic violence or family breakdown -- find themselves in unstable housing arrangements prone to disputes over rent contributions and living spaces.
Above the couch-surfers are the renters. These are Australians who have enough income to afford rent, but then suffer other problems such as invasive house inspections, or being forced to give away (or euthanize) pets to obtain landlord approval.
And then there is the rent itself -- often $30,000-45,000 per year in the eastern capital cities. As rents inevitably rise to cover investor borrowings, young parents are frequently required to uproot children from established schools and local communities to seek out more affordable postcodes. Prohibitive rent costs can stifle the ability to save for a home deposit, trapping young families in the rent cycle.
Above the renters are the homeowners. These can be divided into two categories: those on the financial precipice struggling to pay their overbearing loans, and those with higher incomes (often pooled) who manage to cope. The former class of homeowner dreads every Reserve Bank board meeting, fearing that even a 0.25 percent interest rate rise might tip their weekly budgets irreversibly into the red.
Millions of Australians are adversely impacted by the housing affordability crisis.
We must resist the creation of a two-tiered society -- one which is predicated on the distinction between those who own real property, and those who do not. Not only is it morally inappropriate, but it ultimately undermines overall economic productivity and prosperity.
An Australia of ever-concentrated wealth, and decreasing economic and social mobility, will not serve as a blue-print for future success. Put bluntly, it only offers a regression to earlier preindustrial times when freehold property was concentrated in the hands of the wealthy few, and other 'citizens' were restricted to capital sapping leaseholds.
Is this really the Australia that we want to bequeath to our children?
Thankfully, the problem is easily surmountable. Modest reforms to negative gearing, capital gains tax, foreign investment, public housing, and land release, offer ample solution.
Those with multiple properties may lose some of their accumulated tax-subsidized wealth, but others equally deserving of a home who are now structurally prevented from doing so will be able to take a more meaningful, dignified and democratic stake in society.
The moral case for housing affordability is clear: less greed, more equity.