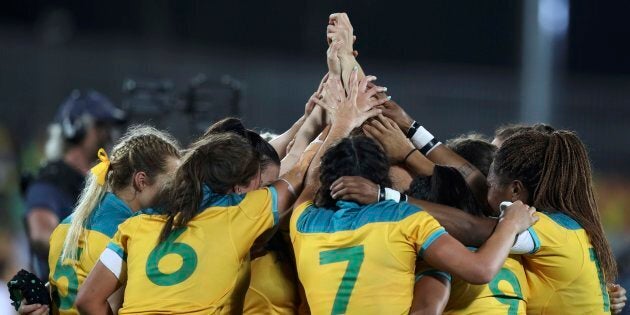 We did it! Australia has beaten New Zealand 24-17 in the final of the women's rugby sevens at the Rio 2016 Olympic Games.
New Zealand took the early lead but Australia fought back and looked the most dangerous team throughout.
This was the second time in two days that Australia and New Zealand have faced off in a Rio Olympics final. Yesterday it was Catherine Skinner beating Natalie Rooney by a single shot in the final of the women's trap shooting.
This time, the traditional trans-Tasman rugby rivals faced off in the first ever gold medal match of the newest sport at the Olympics. And Australia won again. Oh, yeah.
But this wasn't a win which was just about being the best. It was a victory for countless girls out there who perhaps have never even heard of sevens rugby.
"Hopefully we've inspired girls around the world to take up their dreams and just know that they can do anything that a boy can do," said Australia's best player Charlotte Caslick.
Caslick, like most players in the team, came from a touch football background and had to learn how to tackle before becoming a fully fledged sevens player.
"To be honest I just think we're an awesome team," she said. "We never doubt each other. We've got 100 per cent faith that the girl next to us is going to do their best and I think that's what gets us through. Everyone on that pitch is doing their job as best as their can and we don't rely on any one person to do anything."
The Kiwi defence was brutal early. Australia had the ball for the first two minutes but there was just no way through.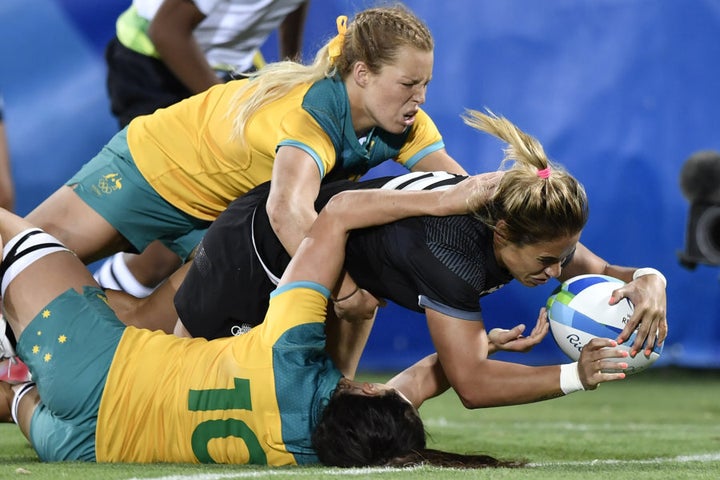 The Kiwis inevitably forced a turnover. The Aussie defence on their own line was just as good, until the Kiwis found a way through after five minutes through Kayla McAlister. They missed the conversion. 5-0.
Australia almost struck back two minutes later but brutal one-on-one Kiwi defence prevented the try. So often in the 15-person version of this sport, you see someone cover for a teammate's missed tackle. Here, one missed tackle means doom. So again and again, you see these amazing try-savers. This was one of them. It's incredible to see how good these women are at tackling.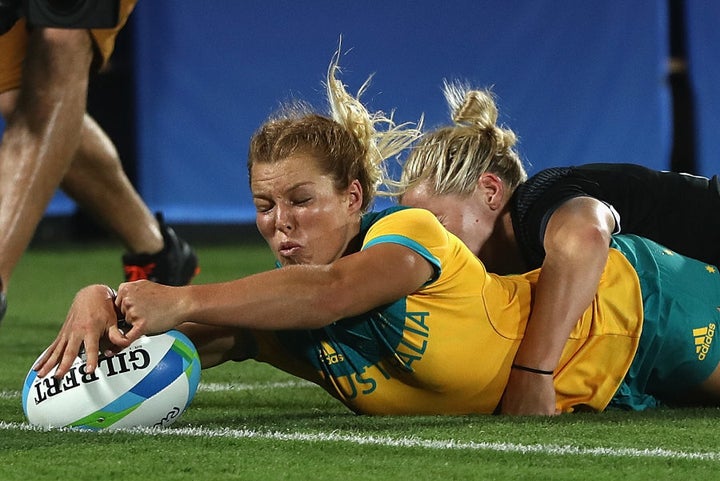 Finally Australia scored in the corner. The ball looked to be grassed early and then bobble over the line without Aussie player Emma Tonegato being in control. But the 5 points went onto the scoreboard. You may hear more about this moment, especially from across the Tasman.
We scored again right on halftime through Evania Pelite. All conversions had been missed in the first half. 10-5 Australia.
Australia made an awful start to the second half, kicking the ball out on the full. But they soon recovered with tries to Ellia Green and Charlotte Caslick.
Caslick, 21, had a fun chat with The Huffington Post Australia before flying over to Rio. Most people now consider her the best player in the world and she showed why -- always looking her team's most dangerous runner. She really is fantastic.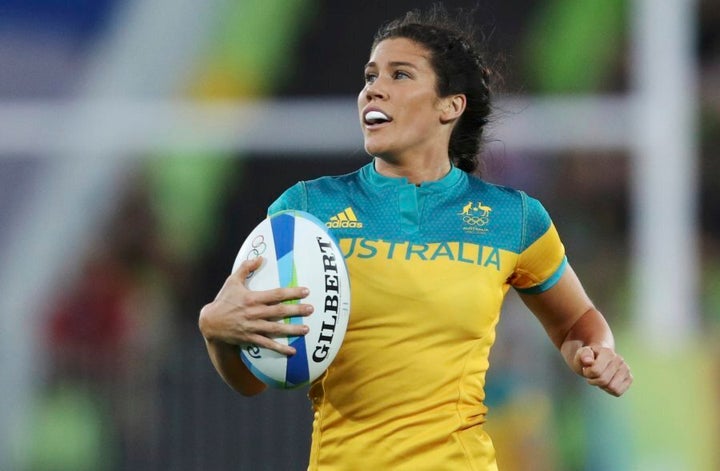 Australia had gone into this tournament as world champions. They finished on top of the world sevens rugby series for 2015/16, with the Kiwis second. The series has been running for five years and New Zealand had won every other time.
But would that be good enough to win here?
Australia breezed through the Olympic tournament. They beat Colombia 53-0 on their first pool match on Saturday, then Fiji 36-0 the same day. Three was a minor hiccup where we drew 12-12 with the USA, but we then dispatched Spain 24-0 in the quarter-finals, and did away with eventual bronze medallists Canada 17-5 in the semis.
Yeah, but would that be good enough to win here?
Despite our good form, you'd never have called Australia favourites before this game. We're never that in any form of rugby against new Zealand.
But on a balmy Monday night in Rio, Australia claimed a deserved win. We just looked a little more composed and a little more dangerous. And didn't the huge contingent of Aussies in the crowd love it.