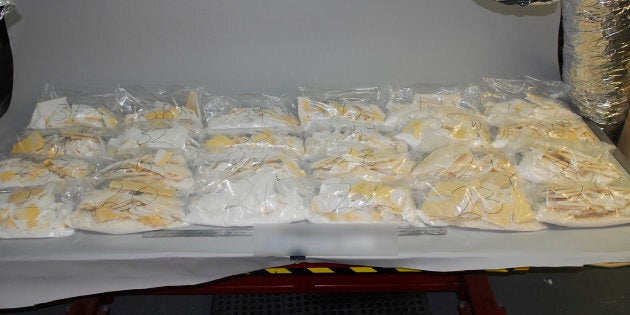 Australian authorities have seized the largest haul of the drug 'ice' in the nation's history.
Victoria Police and the Australian Federal Police found almost a tonne of methamphetamine concealed inside 70 boxes of floorboards in a warehouse in the east Melbourne suburb of Nunawading in February.
The huge haul has an estimated street value of $898 million and would have amounted to around 9 million hits of the drug.
Federal Minister for Justice Michael Keenan said that the seizure was a "serious blow to organised crime around the country".
"Of all the drugs, ice represents the most serious epidemic we have faced in Australia's history," he said in a press conference on Wednesday morning.
"Because of this seizure, the police have taken almost $900 million worth of drugs off the streets.
"This is money that hasn't gone into the pockets of organised criminals and, of course, it means this is an enormous number of hits of ice that have been taken off our streets."
Victoria Police Assistant Commissioner Stephen Fontana said that authorities found the record haul as a result of an earlier investigation in January, where police conducted raids across Melbourne, seizing 40kg of methamphetamine, 175,000 cigarettes and $140,000 in cash.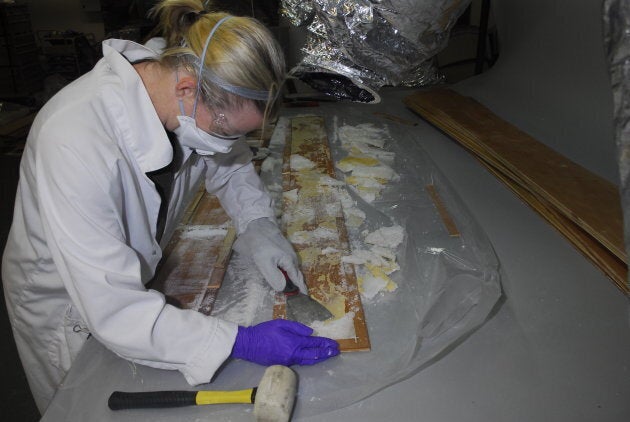 "Continuing on from that investigation, we subsequently worked with the AFP and the subsequent warrant was executed in Nunawading where the floorboards were seized," Fontana said.
Police have arrested two Melbourne men over the incident -- a 53-year-old from Blackburn and another man from Doncaster -- but are still seeking to speak to two men, described by Victoria Police as being of Asian appearance and frequenting the Box Hill area of Melbourne.
Malcolm Turnbull has congratulated police on the massive seizure, calling ice a "scourge" on Australian families and labelling those who traffick it "merchants of death".
"Our response to ice is ruthless," Turnbull said.
"We are working internationally and nationally to catch these merchants of death, these people who traffic in ice, to catch them and intercept their deadly cargoes.
"[Ice] destroys lives. It destroys families and communities."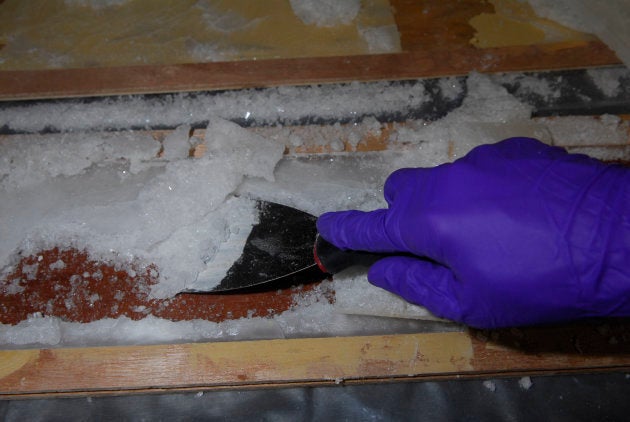 In Victoria alone, 1.7 tonnes of the drug ice has been seized so far this year, according to Victoria Police Assistant Commissioner Stephen Fontana.
In the most recent drug seizure, the Australian Federal Police have confirmed that the ice was being imported from Asia, but said they couldn't confirm the exact source as it was an "ongoing investigation".
ALSO ON HUFFPOST AUSTRALIA