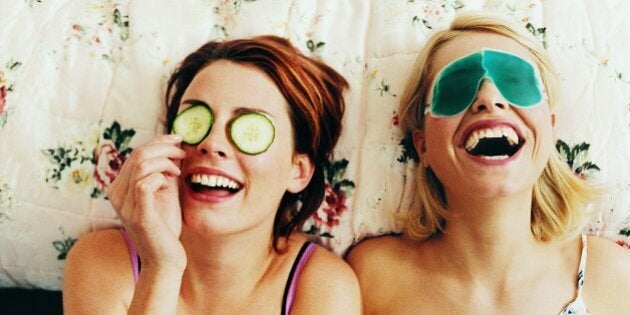 Not so long ago, natural skin care was a jar or box with a green leaf on the front of the packaging, collecting dust at the back of a health food shop.
Though we have come a long way in a fairly short amount of time. Natural and organic skincare is now a big player in the beauty market as consumers become more savvy about what's in the creams and lotions they apply to their skin.
Not only is the segment booming, but Australia leads the way with some of the best brands recognised the world over.
Established in 2002, A'kin sources natural botanicals from Australia and all over the world, selecting those that best work together. All products are vegan and free from sulfates, parabens, ethoxylated and petrochemical cleansers, propylene glycol, silicones, phthalates, mineral oils, DEA, and artificial colours.
"In the late 70s/early 80s there was a big surge in chemists wanting to use new, synthetic ingredients in skincare and haircare to create lighter formulas. A'kin's creator, Will Evans, was watching this trend unfold thinking that there were going to be repercussions to all these impurities in new formulas. His foresight became a reality and in response to this, Will started formulating pure, effective and natural hair care products in his garage," Annabelle Personeni, A'kin's Botanical Chemist told The Huffington Post Australia.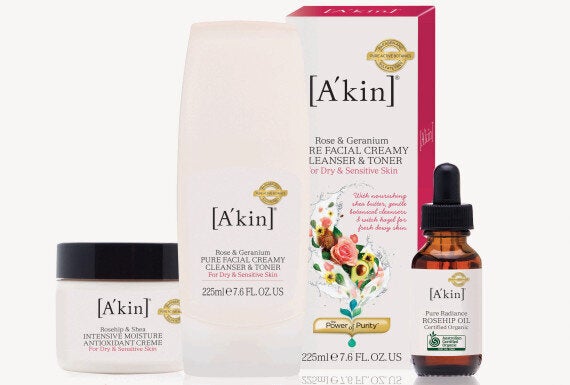 Founded in 2011 by author, naturalist and gut-health advocate Carla Oates, The Beauty Chef is an organic wellness and beauty brand hailing from Bondi Beach, Australia. Pioneering the world's first 'inner-beauty powder', GLOW, Oats recently added skincare to her extensive range of 'inner beauty powders'. The topical skincare range works to balance, hydrate and improve the skin's texture, boosting collagen, improving cellular turnover and assisting in anti-oxidant cellular repair.
Another string in her bow, Oates was named 'The Skincare Innovator' by Net-a-Porter's The Edit magazine.
"The first step to healthy, radiant skin is balancing digestive health. Good skincare follows. We use active and efficacious ingredients to ensure that skin is cared for from the inside out," Oates told The Huffington Post Australia.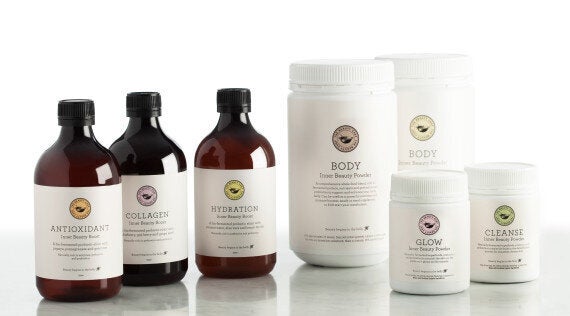 Kirsten Carriol couldn't find the perfect lip balm. So, she made it. Having spent time on her grandparents farm as child where she first fell in love with lanolin, Carriol created a range of lip and body products all containing her hero ingredient. Fast forward six years and the brand has international stockists, a cult-like following and more than 50 awards and accolades to its name. ​
"I had been working in the beauty business for about 10 years and was on my way back from my honeymoon, heading onto a long-haul flight and dreading the dryness, and realised after 10 years, nothing has worked as well as the lanolin I used growing up. I create honest, natural, basic products. Lanolips is for the reformed beauty junkie, the people who have tried everything and simply want to go back to basics," Carriol told The Huffington Post Australia.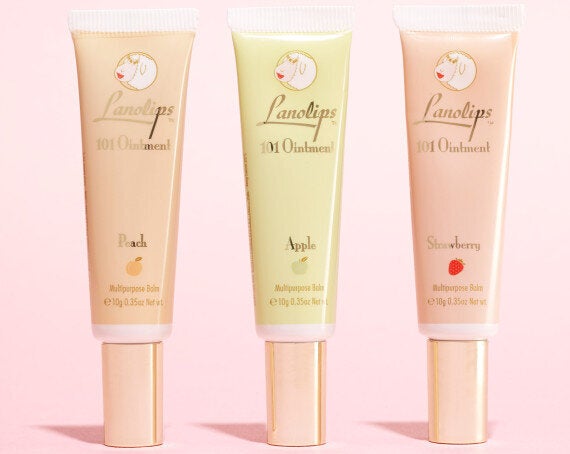 Arguably the Aussie leader in mass natural skin care, Jurlique was co-founded in the Adelaide Hills by Dr Jurgen Klein and his wife Ulrike. The brand uses its unique 'biointrinsic extraction process' and bio-dynamic farming methods to grow its ingredients before they're turned into skincare.
"Everybody is busy, everybody is stressed and through our lifestyle we are quite alienated from who we are, from the essence of us. We believe a way to reconnect us is to be reconnected to nature. In that sense the Jurlique product captures the healing energy of nature," Ulrike Klein told The Huffington Post Australia.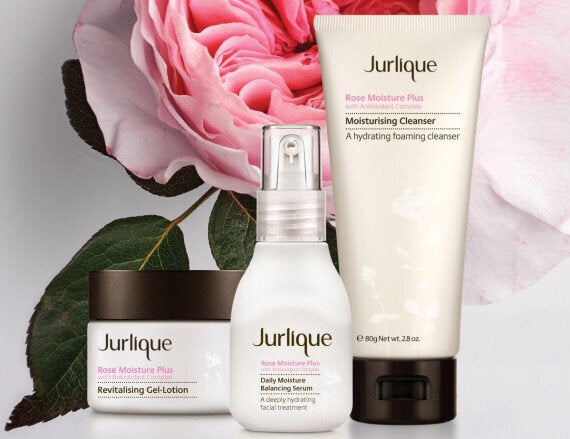 Created by ex-beauty editor and author of Amazing Face, Zoe Foster Blake, she dreamt up the brand out the confusion, frustration. Go-To is a tight edit of skincare essentials that are certified cruelty-free, all-natural, effective and completely free of irritants,
"I created Go-To because I knew how baffled Aussie women were by skin care. They just wanted simple, effective stuff that gave them good skin, but found most products intimidating and confusing. I had industry knowledge on which ingredients actually do something, and saw a gap for something playful in the skin care arena, so I thought I'd give it a go. Funnily enough, the decision to go all-natural has probably become our biggest strength: we're finding a huge amount of customers with allergies and sensitivities and conditions like rosacea are getting phenomenal results. I'm thrilled," Foster Blake told The Huffington Post Australia.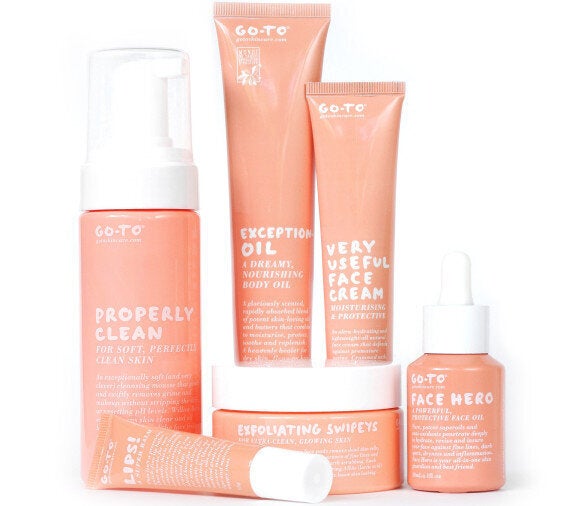 Discovered by Native Americans for its anti-oxidants and skin healing qualities, jojoba oil is a big deal in natural skincare. The Jojoba Company realised this and developed a range around the ingeent. Actually a wax and not an oil, it mimics the skin's natural sebum, so its speaking a language the dermis already understands. For that reason it's great for dry skins but also those with acne as it regulates oil flow.
"While I was pregnant 11 years ago, my naturopath recommended jojoba to me as the only safe thing to use on my pregnant belly and to hydrate my face and body. She also said it would be great for my baby once he was born. I went on the search for Jojoba in stores and it wasn't easy to find Australian made jojoba, From there the brand was born," Vicki Engsall, The Jojoba Company founder told The Huffington Post Australia.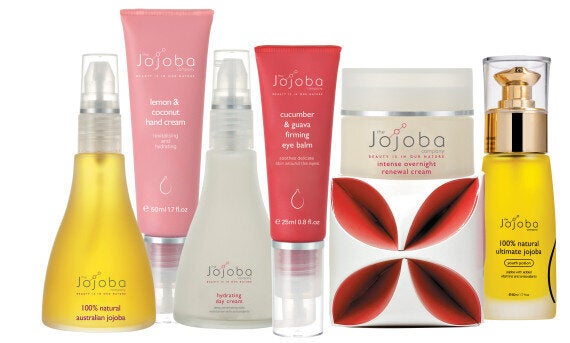 Founded by Lara Deutsch and Myke Christoffel in 2007, Stem Organics was five years in the making and was prompted by the pair's skin sensitivities and Lara's battle with Chronic Fatigue Syndrome. Though now owned by Kym Godson and Maureen Dillon, who for two decades were Australian Distributors -- importing a well known skin care from the U.S -- the brand still boasts the use of Australia's native bush flowers and essences such as Kakadu plum, pomegranate and aloe vera.
"As a Mum of two beautiful daughters, I have been listening to both girls for years talking about how unhealthy it is to use products with so many chemicals in them, when there are organic skin care brands that cut out the "nasties". When Stem Organics became available, I knew that the time was right to make the switch to organic skin care," Maureen Dillon, owner of Stem Organics told The Huffington Post Australia.

Founded in 1999, Sodashi has a small-batch beauty approach. The brand handcrafts 50-200 units at a time using the purest natural ingredients. Arguably one of Australia's most luxurious skincare brands, you'll find it stocked in the Emirates One and Only Wolgan Valley spa as well as Four Seasons Hotels around the globe.
"I set out to create beautiful natural skincare to deeply nourish both the skin and the soul; products that would always be a delight to use and importantly really work. With Sodashi, I sought to influence and inspire the spa industry toward offering true nourishment." - Megan Larsen, founder of Sodashi, told The Huffington Post Australia.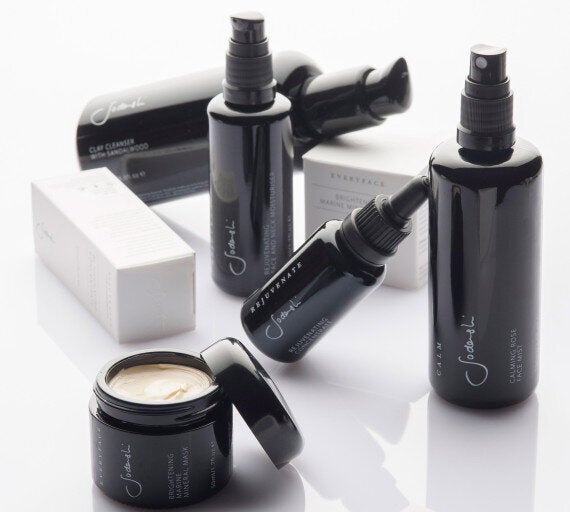 Created by Naturopath and Nutritionist Anna Mitsios, the skincare range came about two years ago when treating clients in her naturopathic practice and seeking a way to improve the management of her own auto-immune condition (Type 1 diabetes). Containing the highest grade pure, botanical and wildcrafted ingredients, Edible Beauty Australia's products are literally good enough to put in your mouth. Beauty retailer Sephora agrees, as they recently became a stockist.
"What we put both onto our skin and into our bodies has a lot to do with our outer radiance and glow. The Edible 'Beauty tea' and skincare range embodies this philosophy of "inside out beauty"," Mitsios told The Huffington Post Australia.