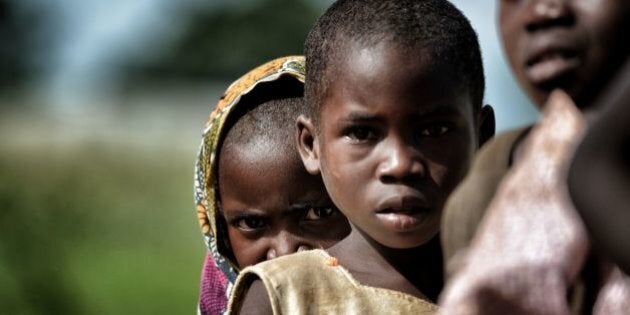 As the government prepares to hand down the Federal Budget, 2.8 million Malawians face hunger and starvation.
Malawi is only one of the countries in southern and eastern Africa currently suffering through a drought that affects 50 million people. There are very real fears, that after two years of the biggest cuts to Australian aid we've ever seen, another $200 million will vanish from the Federal piggy bank. If this happens Australia will become the least generous we've ever been. For people like me, who are confronted every day with the ugly impacts the swipe of a red pen has on our brothers and sisters in the developing world, this is absolutely devastating.
Mr Turnbull, you must not take another cent from the very poor, the voiceless and the unrepresented. Australian overseas aid is not an ATM for our budget problems.
I write this from Malawi where I live and work. It is one of the poorest countries in Africa. Two years of paltry maize harvests have led to a national emergency of hunger.
Imagine how tough life is for Annie, a 63-year-old grandmother I know from Blantyre. Some days, she has to tell her kids and grandkids there is no food. One meal a day, she says, is a good day. Poverty is not much fun. And even though this reality is incomprehensible to the vast majority of us, Australians -- as individuals -- are still amazingly generous. If only our government could share this altruistic spirit.
Australian aid is crucial for agencies such as the World Food Program, which provides food in times of disaster as is occurring in Malawi as well as much of eastern and southern Africa as I write. If you were starving, would you want to be forgotten?
Poor countries need our help and historically, they've had it. Generosity is intrinsic in the Australian spirit. But good will can't fill the stomach of a starving child. We need Government support. To his credit, John Howard set us on the path to allocating 0.5 percent of our national income to Australian aid. This has been dramatically eroded by both sides of the house.
Senator Jacqui Lambie's first question to Parliament slammed the government for giving billions of aid dollars away to foreign nations -- an attitude echoed by far too many in politics in 2016. In reality, Australia spends over five times more on offshore processing of asylum seekers than the United Nations High Commission for Refugees' entire budget for all of South East Asia. These sentiments are bred by ignorance, with popular opinion maintaining that we spend far more of our budget on Australian aid than we actually do.
In Australia, we have so much after 25 years of strong economic growth. Yet as soon as things get a little tough we look inward and immediately begin to pillage the overseas aid portfolio. Why is it that the money needed most is always the money that is cut? This is not about saving dollars; it's about saving lives.
Our aid is important, whether allocated to crucial international agencies such the Global Alliance on Vaccines or the Global Fund for AIDS, TB and Malaria -- or for training engineers, agricultural scientists, researchers, doctors and nurses.
As a nation we can be proud of what our resources contribute to. In Mozambique, the Minister of Health is Australian-trained, as is the Vice-Minister of Health and the Dean of the major medical School. Australian volunteers in Malawi work as physiotherapists, hospital engineers, they build orphanages, and businesses. These are enormously impressive, hard-working people who manifest so powerfully what is good about our country.
But because of cuts to the Australian aid budget there will be no more Australian volunteers here and no more young Australian-trained Malawian or Ugandan doctors, nurses and lawyers. Taking from the till of overseas aid is making us one of the least generous nations. This saddens and infuriates me.
Many reading this are part of the Peter Singer's "affluent billion", and we can both give and encourage a national debate to re-establish ourselves as a generous, globally responsible and globally connected nation.
Australia can be much more generous. We have it in our national soul, or at least in the hearts of enough of our citizens. Norway, Sweden and Denmark give three times as much of their national income as we do, and the UK gives twice as much.
As the budget draws closer I can only hope, for the sake of Malawi and for the sake of our self-respect, that the cut to Australian aid is not as deep as predicted.
University of Melbourne Professor Rob Moodie is currently volunteering in Malawi, where he teaches public health at the College of Medicine in Blantyre.