Emergency security arrangements have been implemented at Australia's major international and domestic airports following the arrest on Saturday of four men who were allegedly plotting to bring down a plane.
Khaled Merhi, Abdul Merhi, Khaled Khayat and Mahmoud Khayat are yet to be charged over the alleged bomb plot, but their time in custody has been extended.
Late on Sunday, a magristrate granted the Australian Federal Police (AFP) an additional period of detention in accordance with the Crimes Act, meaning that the men may be held for up to seven days without charge.
"This recognises that terrorism investigations are inherently complex and that there can be legitimate reasons for extended periods of detention for suspects in such matters," the AFP said in a statement.
On Sunday, Prime Minister Malcolm Turnbull praised the "outstanding" work of counter-terrorism authorities following the arrests in Surry Hills, Lakemba, Wiley Park and Punchbowl.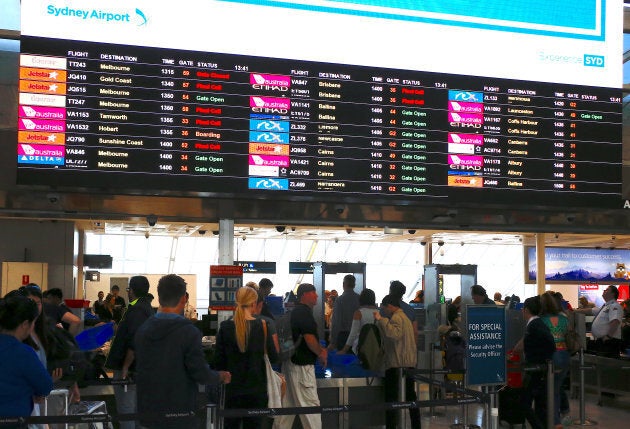 In the wake of the raids, security screenings at Australia's major airports was ramped up on Sunday, with passengers told to expect potential delays in coming days. Additional security at Sydney Airport had already been put in place as of Thursday.
Travellers flying on domestic flights have been told by carriers such as Qantas to arrive at the airport two hours before their scheduled flight to allow ample time for screening.
Huge queues began snaking out of Sydney's domestic airport on Monday morning as the extra security measures slow the check-in process, with some reporting that staff handed out water bottles to travellers while they waited.
Turnbull said counter-terror operations continued and that the national threat level remained at "probable".
"This is an example of the outstanding work that is conducted by the joint counter-terrorism team, which consists ... of the Australian Federal Police, the NSW police, ASIO, and the NSW Crime Commission," he told reporters in Sydney.
"The tight cooperation and collaboration between our intelligence and security agencies is the key to keeping Australians safe from terrorism."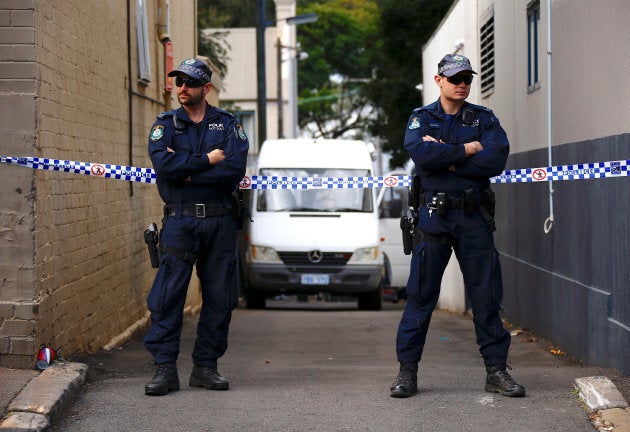 Passengers have also been advised to limit the amount of carry-on and checked baggage they intend to travel with to ensure efficient security screening.
A heavier police presence is also expected at major airports.
"Security screening will take longer, and travellers should arrive at terminals at least two hours before flights. To allow ample time for screening they should limit the amount of carry-on and checked baggage as this will help to ensure that security screening is efficient," Turnbull said.
Police said they found "a number of items of great interest" during the raids, but remained tight lipped on further details related to seized materials.
However, Fairfax media has reported that police are investigating whether a converted meat mincer was intended to be used as part of the alleged terror plot.
Authorities swooped on the two father-and-son duos after receiving "credible information" from partner agencies about potential "Islamic inspired" terrorism, police said.
Around 40 riots squad officers are said to have stormed a Surry Hills terrace on Saturday before the bomb squad found a suspicious device.
Homes in Punchbowl, Wiley Park and Lakemba were also raided by police.