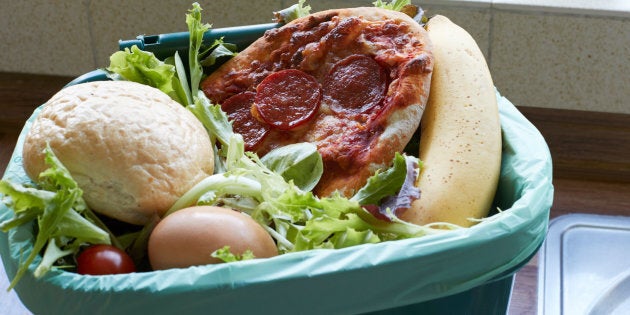 Australians are wasting nearly $10 billion per year on food waste with the average household chucking away 14 percent of food bought, according to a new report released on Wednesday.
In a survey of 2,300 people aged between 16 and 65, the 2017 RaboDirect Financial Health Barometer found that, despite more than three-quarters of Australians saying they care about reducing food waste, the average household around the country throws away $1,050 worth of food each year.
According to the survey, Victoria and New South Wales registered as the key offenders this year -- disposing an average of 19 percent and 16 percent of food bought for households -- and overall, residents living in urban areas and cities waste around six percent more food than people living in rural areas.
Annika Stott, the sustainability strategist at leading Australian food rescue group OzHarvest, told HuffPost Australia the report's figures reflect federal government estimates and represent how Aussies no longer understand the process of where their food comes from and the consequences of wasting it.
"The total cost of food waste to the Australian economy is $20 billion and we've estimated that about 50 percent of that comes from homes," she said.
"The whole reason why Australians are so wasteful... is because we've lost our connection to food and where food comes from. There's relatively low prices, there's an overabundance and people don't have time to get back to basics and cook that much anymore.
"With our supermarket culture of everything looking pretty perfect, everything being available all year round and it being relatively cheap, I think that's probably why we've got this illusion that food is disposable."
Stott also said that the divide between residents living in cities and those living in rural areas when it comes to food waste boils down to the visibility of how Australians consume and dispose of food and the lack of connection most people now have to the foods they're throwing away.
"I think that the whole culture of the way we consume and dispose of food in cities in comparison to in rural areas is a lot less visible for how we dispose of our food waste," she said.
"If you're living in a [city-based] apartment, you send it down the chute or put it in the bin and someone else deals with that, whereas if you don't have those services available perhaps it's more obvious and you're more aware of just how much food waste there is.
"We know that wasting food is a total waste of everything, money, labour, love, energy, resources -- the indebted cost of food waste is far, far greater than chucking out a bag of tomatoes. When you know the story and the life cycle of that food, I think you've got greater value for it."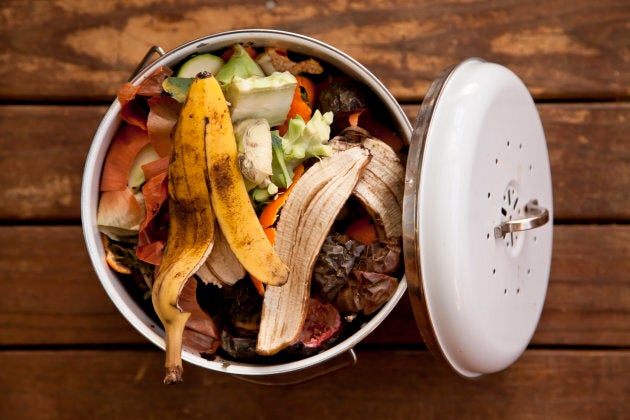 As part of the report, it was also found that on average 62 percent of Australians contribute to possible food wastage outside the home by eating out at least once a week rather than eating leftovers that could still be in the family fridge.
According to Stott, this puts a spotlight on what can be done in the family home to reduce household food waste -- and she said it's a lot easier than most people think.
"Two ways that you can save money and save food is firstly buying only what you need and then using up what you've got," she said.
"This boils down to pretty basic things like writing a shopping list, planning meals, looking at what's in your fridge before you go shopping, doing smaller, more frequent shops and then using up what you've got, loving your leftovers, storing food correctly, moving it up to the freezer and then eating from the freezer.
"We all have a huge role and responsibility to play in our households to make sure that we're effectively managing our fridges. Forgotten fridge foods is the number one reason why food is wasted from homes so if we're getting people to take these little steps that are really obvious and very basic, it'll become second nature."
Further to that, it committed to encouraging programs aimed at reducing the amount of food Australians dispose of each year -- this year, the Turnbull government said it is looking at developing a target to reduce the national food waste figure by 50 percent by 2030.
"The economic, social and environmental impacts of food waste means that it involves every single Australian," a statement from Josh Frydenberg, the Minister for Environment and Energy said.
"The issue of food waste presents challenges, but we believe that there are substantial opportunities to rethink how we can prevent food waste or use lost or wasted food for other purposes."
With that said, Stott told HuffPost Australia the solution moving forward into the future is going to require a behavioural change across the nation that sees reducing food waste become a social norm that Australians are consistently interacting with.
"The thing about food waste is that there's so many reasons as to why food is wasted so there needs to be infrastructure that's really efficient across the supply chain and there needs to be targeting of consumers and multiple touch points where people see and experience opportunities to save food," she said.
"We need to make it a social norm but we need to do that by raising awareness and then empowering people through behavioural changes. We need to see [supermarket giants such as Woolworths] on board promoting how to save food at home, we need to go into a service station and fill up with petrol but also see something about food waste and the fact that it's such a huge issue in Australia.
"We need to see media connecting people to their farmers and the story of where food comes from and the value of it so we can understand that it's not disposable and the impact is really two-pronged -- at a micro level you can save a lot of money and at a macro level you can really do your bit to save the environment so that you're not wasting food and saving food is seen as such a win."