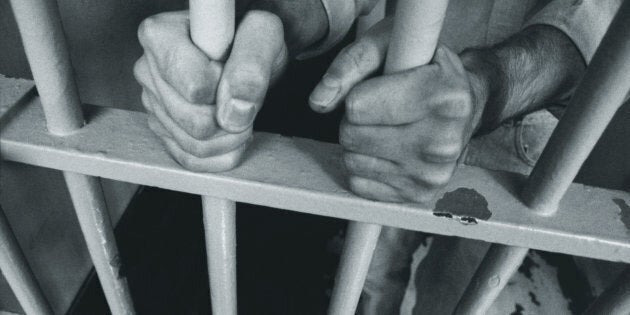 Proposed laws which would allow judges to keep convicted terrorists in jail long after their sentence ends have been slammed by a leading human rights organisation, with fears that such legislation could further radicalise potential terrorists.
Two bills were introduced into parliament in October -- the Counter Terrorism Legislation Amendment Bill and the Criminal Code Amendment (High Risk Terrorist Offenders) Bill 2016 -- in the wake of recent terror arrests around the country. The High Risk Terrorist Offenders Bill includes provisions for "continuing detention of high risk terrorist offenders" following the end of their court-ordered jail sentence, as well as lowering the age for control orders from 16 to 14.
In a submission on the proposed laws, Human Rights Watch criticised the idea as "indefinite and arbitrary detention; while the legislation outlines that the period for post-sentence detention "must not be more than three years", it includes provisions for successive detention orders to pile up.
"Human Rights Watch opposes continued detention laws because they invariably result in violations of due process rights," HRW said in its submission.
"Human Rights Watch is concerned that continued detention orders can be renewed successively and therefore imposed in a cumulative manner so as to be tantamount to indefinite detention."
HRW's Australia Director, Elaine Pearson, told The Huffington Post Australia that the proposal was worrying.
"Such types of punishment should go before a court for a trial. In this case a judge can simply order continued detention for three years," she said.
"They can order detention on the balance of probabilities, not through the criminal burden of proof."
The act outlines that a continuing detention order can be made if "the Court is satisfied to a high degree of probability, on the basis of admissible evidence, that the offender poses an unacceptable risk of committing a serious offence". In other criminal cases, guilt must be proved beyond reasonable doubt.
The bill also outlines circumstances in which the applicant for the detention order is not required to show information or evidence to the subject of the order, including where the federal attorney-general is "likely to" invoke the National Security Information (Criminal and Civil Proceedings) Act, claim public interest immunity, or seek a court order to prevent or limit that information. Pearson says this provision flies in the face of accepted legal precedent that a person on trial have access to the evidence being used against them.
"It is very vague when the secrecy provisions will be invoked," she said.
"The qualifying term "likely" leaves an extremely wide set of circumstances in which information may be withheld from the offender. Further, the Attorney-General is not required to exercise any of the measures, but rather simply indicate an intention to," HRW said in its submission.
Pearson said Australia's laws would be world-first in these respects.
"No other western country has post-sentence detention orders for convicted terrorists. We are going it alone in this direction. We need to take a long hard look at how to address these issues. Clearly there are risks to be addressed, and the government has a responsibility to protect all people in Australia," she said.
Pearson also expressed concern over what she said was a "very broad" range of offences for which a post-sentence detention order could be applied and obtained.
"The category of offences it applies to is a broad range of terrorist offences including non-violent offences, damage to property, recruitment. As a bare minimum, this would need to be narrowed," she said.
"Past commission of a terrorist offence doesn't mean they will do it again. Under current law we have ample ways to protect the community. We can monitor high-risk detainees after their sentence has ended. I don't think locking people up without charge is a solution, and it could actually further radicalise others."
"The best thing would be for the parliament to withdraw the bill entirely and rely on existing measures. If the bill will proceed, there are minimum safeguard that need to be produced; detention orders for the shortest time possible, they shouldn't include successive renewals, and narrowing the definition of a terrorist offender so they only apply to people convicted of serious crimds including acts of violence."
The bill is currently before the Senate for consideration.