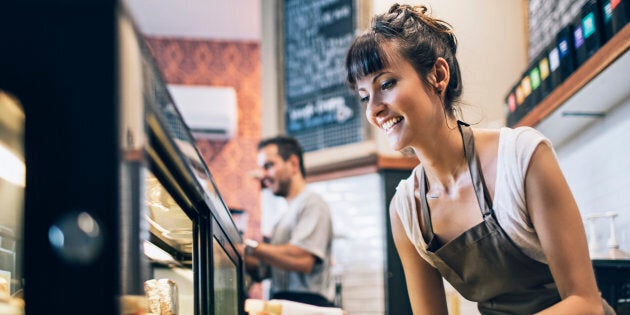 Australia's "best places to work" for 2017 have been named in an annual benchmark study released on Tuesday, with a focus on workplace wellbeing, health and fitness being voted the key aspects of company success.
Manufacturing and production company Mars Australia topped the list for organisations employing more than 1000 workers for its focus on new technologies and worker feedback system, in research firm Great Place To Work's (GPTW) '2017 50 Best Places To Work' report.
The report, currently in its tenth year, names the highest-ranked organisations across three categories split based on how many employees each business has, and looks to highlight the yearly workplace trends aimed at increasing efficiency and innovation.
Jim Brodie, the divisional director of people and organisation at Mars Australia said in a statement: "It's Mars Australia's ambition to be a great place to work, so being recognised by the national body is news we're delighted to share with our Associates.
"It allows us to reflect on the steps we've taken to achieve it and to celebrate the impact our Associates make every day in creating a working environment that we're proud of."
Australian health care company Stryker, which manufactures medical devices and equipment, was also voted top of the list of companies with more than 100 employees, and Avenue Dental, based on the Sunshine Coast, took out the 'Under 100 employees' category.
So, what makes a company one of the best places to work in Australia?
According to the report, it's all about what can be offered to the worker as a means of helping the business.
Of more than 60,000 surveyed Australian-based workers spanning across 150 different organisations, 98 percent said that the use of recycled products in a workplace was a positive aspect that increased workplace wellbeing among employees.
Further to that, 88 percent said bike racks as a method of encouraging employees to ride to work added to the workplace culture and 74 percent said their company provides healthy snack and drink options in order to maintain high morale.
Other Key Reasons Companies Were Voted A 'Best Place To Work'

The organisation has carried out an ergonomic assessment on the majority, if not all, workstations ( 82 percent of surveyed businesses).
The organisation offers paid time off (not including holiday leave) to employees wanting to volunteer somewhere (74 percent of surveyed businesses).
The organisation has a formal diversity strategy (68 percent of surveyed businesses).
The organisation offers additional paid maternity leave on top of the statutory minimum rate (70 percent of surveyed businesses).
The organisation creates individual employee development plans for workers (90 percent of surveyed businesses).
The organisation offers subsidies to encourage employees to participate in continuing education (88 percent of surveyed businesses).
According to Zrinka Lovrencic, the Managing Director of GPTW, the idea of "a great workplace" is no longer an option for Australian businesses -- it's a must.
"Being a great workplace is no longer seen as 'nice to have'; today it is imperative to business vitality and success," she said.
"Leaders at the companies involved in the study know that what is good for the workplace is also good for business, and that being a great workplace and having great employees leads to increased client retention [and] customer satisfaction."
The report also uncovered the annual demographic statistics of companies across each of the three categories with CEOs predominantly continuing to be males in their 40s. The results were skewed furthest in companies in the 'Over 100 employees' and 'Under 100 employees' sectors, where 80 percent of company executives were men.