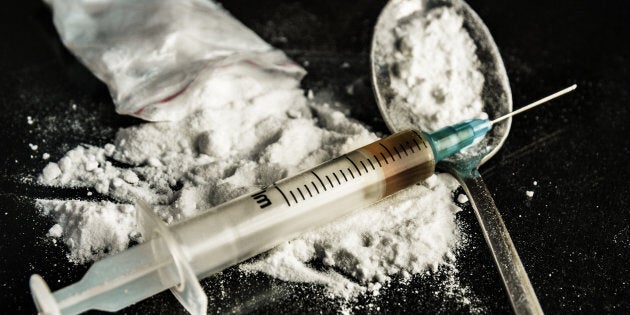 Last week the Australian Criminal Intelligence Commission released the latest edition of its annual .
The Minister for Justice, the Hon Michael Keenan, has been quick to argue that . Nevertheless, the detail of the report revealed that enforcement operations are having almost no impact on the availability, price, and purity of crystal methamphetamine or 'ice'.
Significant changes in law enforcement illicit drug supply reduction strategies are needed, but there's no infliction point in sight.
Australia's current is now two years out of date. And its replacement , is still only in . While all manner of conclusions could be drawn on why it has taken so long to develop a new strategy, it's a very complex policy problem.
Regardless, our now-expired national drug strategy was never really concerned with police arrests and drug seizures. Our strategy has instead three key pillars: demand reduction, supply reduction and harm reduction.
While police want to be 'banging up crooks and seizing drugs' they should also be thinking about strategies that actually reduce supply.
In the face of Australia's 1990's , our government realised that policy success could only be achieved through careful collaboration on mutually supporting activities across the state territory and commonwealth and across each of these pillars. The intent of the supply reduction pillar was to reduce the purity and price levels for illegal drugs by drug type.
In March 2017, the revealed that methamphetamine is the highest consumed illicit drug tested across all regions of Australia. In order to be consumed in such quantities it's reasonable to assume that methamphetamine is readily available. Arguably, the continued arrests of retail-level drug dealers is having limited impacts on distribution networks in Australia.
This year's IDDR has shown, for the most part, that the median purity of methamphetamine is relatively stable: despite the column of seizures. This supports an initial assessment that there is not any supply shortage that is leading to criminals reducing the quality of their illicit drugs.
When it comes to availability, the IDDR reveals that over the past three years there has been a steady increase in the number of regular injecting drug users reporting that methamphetamine is very easy to obtain. So supply, at least for this part of the illicit drug market, is increasing not reducing.
When it comes to price, it seems that despite the best efforts of our law enforcement, the price of crystal methamphetamine is dropping. The laws of supply and demand would support the argument that there has been an increase in drug supply.
These findings reveal a disconnect between the use of seizure rates as a police performance measure, and the achievement of the government's policy intent of supply reduction. Worse still, concentrating on higher seizure rates prevents our police from implementing innovative strategies to reduce supply. Measures that involve working with other countries to dismantle international illicit drug supply chains often have less tangible but far more important impacts than direct seizures.
You only need to read the annual reports of the , the , or any state or territory police force to discover the great enforcement work that is being done. The problem is law enforcement's role in the national drug strategy is to reduce the supply of illicit drugs in our community. So while police want to be 'banging up crooks and seizing drugs' they should also be thinking about strategies that actually reduce supply.
While it's true that Australian won't , supply reduction, coupled with demand reduction and harm minimization will work.
The kind of change that is required to resolve this challenge will only come if government acknowledges the reality of our illicit drug problem, and then doubles its efforts to reduce the supply of illicit drugs through innovation.
ALSO ON HUFFPOST AUSTRALIA
Popular in the Community