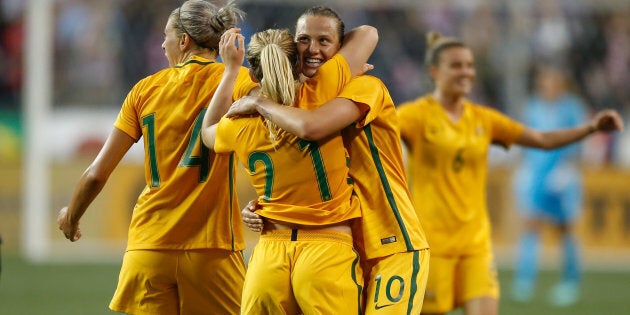 There's both good news and bad news. Let's start with the good news -- Australia's female footballers are getting a payrise as part of a new two-year deal announced on Monday.
The Collective Bargaining Agreement, reached between governing body Football Federation Australia (FFA), the Westfield W-League clubs and player's union Professional Footballers Australia (PFA), will see all female players (except for those on scholarships) earning a minimum of at least $10,000 for the 2017/18 season and $12,200 for the 2018/19 season.
The wages come with no maximum cap for any one player and the average pay rate for W-League players is also expected to jump from $6,909 to $15,500 for the coming season.
With the Matildas currently looking like the only national football team from Australia that can compete at an international level, the move is definitely deserved. In fact, FFA boss David Gallop even called it "the start of a new era".
"Westfield W-League players deserve this pay rise. They have been trail blazers for women's sport in Australia and are about to enter their 10th season," he said.
"We all share a determination to achieve gender equality in our sport and make it the most attractive option for female Australian athletes."
But then there's the bad news.
While the highest earning female footballers are now expected to earn at least $130,000 a year, a $15,500 average pay rate in a national league isn't that much -- it's definitely not enough for female footballers to live on alone.
But it is a step in the right direction. The new agreement will see roster sizes increase with the W-League's salary cap doubled from $150,000 in 2016/17 to $300,000 in 2017/18 and then to $350,000 in 2018/19.
Further to that, female players will also have equal access to the Player Development Program and the agreement will put in place the W-League's first ever formal maternity policy.
PFA Chief Executive John Didulica said the deal sends the message "that these players are central to the future and to the fabric of Australian football."
"Like generations of players before them, they have succeeded in discharging their responsibility to leave their sport in a better place for players who follow," he said.
"This deal is foundational. Hand in hand with the club owners and the FFA, it will build a platform to grow the players' collective hope of building a professional career as a footballer and give the players a clear voice in what that future looks like."
And with this new deal, that means all eyes now turn to funding enough growth in the female game ahead of the 2019 FIFA Women's World Cup and also Australia's bid for the hosting rights to the 2023 tournament.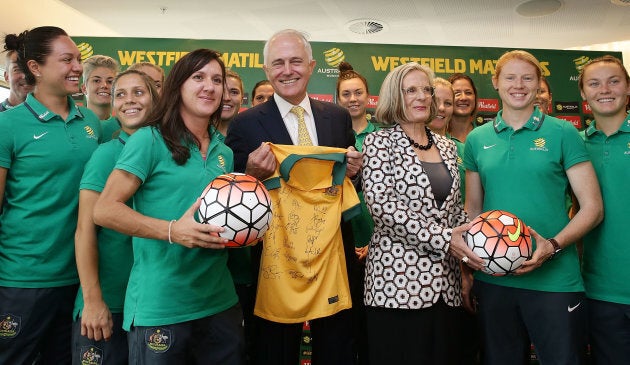 FFA Head of Community, Football Development and Women's Football, Emma Highwood said: "There is still a lot to do and a long way to go but this is an important part of the journey and I am delighted we have been able to make it with the agreement of the PFA, the players and the clubs.
"Football offers elite female athletes in Australia an opportunity to a professional career on the global stage that few other sports can match.
"Over the next two years, FFA and the clubs are projected to spend a combined total of around $5.9 million on payments to female players in the Westfield W-League. When payments to Westfield Matildas representatives are added, this figure rises to approximately $7.9 million."
Now we can only hope it's all upwards from here.