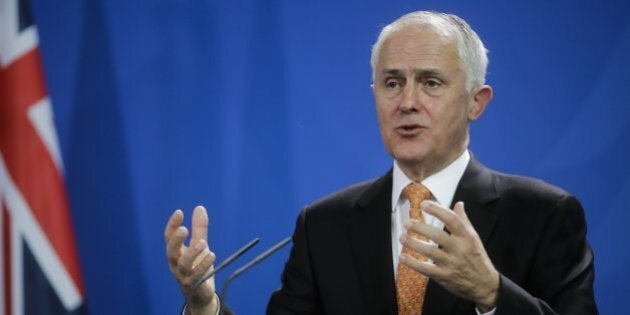 Australia's mental health services will be brought into the 21st Century with a massive Federal Government overhaul designed to give patients more flexible care options.
The government said the reforms, targeted at those with severe and complex mental illnesses, would provide patients with "access to an integrated care package tailored to their individual needs" replacing what it said was a fragmented and poorly structured system, delivered from Canberra.
Under the new approach, those needing complex care would have access to services including care-coordination support, psychological services, mental health nursing, drug and alcohol services, vocational assistance and peer support.
"This about a modern 21st Century mental health system for the Australia of 2015," Turnbull said.
"We are setting out a blueprint for reform that puts the individual at the centre of our mental health system.
"The impact of depression and other mental illnesses on our productivity, I think all of us know this if not from personal experience from friends and family, the impact is enormous."
Health Minister Sussan Ley said the structural reforms were about intervening early in a so-called "step-care" approach.
"Just like any other chronic disease, mental illness is often complex and requires access to multiple health professionals and support services to address it properly," Ley said.
She said people would be able to continue to access psychological services under the current fee-for-service Medicare model if they wished.
The arrangements will be phased in over three years from early 2016/17, with initial trial sites to be identified by June next year.
She said the funding for the system would be close to $10 billion a year.
Along with a new delivery method, Ley said there would be a dedicated hotline for Australians suffering mental health issues to call to access help
She said the phone number would aim to give people "easy access to high-quality mental health advice and resources when and where they need them".
Chairman of the National Health Commission, Allan Fels, said the changes would pay dividends for the Australian economy.
"I believe that the economic gains from mental health reform actually dwarf the gains that would be achieved from many of the other economic reforms being talked about at present.," he told reporters in Canberra.
"We are very pleased with the Government's response."
Opposition leader Bill Shorten said the government had been too slow to act on mental health reform after April's review into the sector.
The full report can be read online here.
"I think the Government has taken too long to respond to the inquiry into mental health in Australia," Shorten told reporters.
"Labor wants to decrease the suicide rate. If you are going to talk about mental health, you have to talk about the hardest issues. We have a target to half the suicide rate in Australia."
If you need help in a crisis, call Lifeline on 13 11 14. For further information about depression contact beyondBlue on 1300224636 or talk to your GP, local health professional or someone you trust.