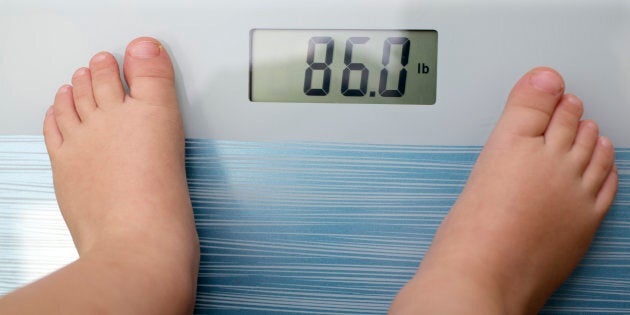 Reading the recent news regarding The Obesity Epidemic and the proposal of a 20 percent tax on sugary beverages by several health groups, I couldn't help but think the flat out rejection of the proposal by both Prime Minister Malcom Turnbull and Leader of the Opposition Bill Shorten says more about the status quo for politics in Australia than Health.
The main tagline of the sugar tax campaign is that the current generation of children are unlikely to outlive the life expectancies of their parents due to 27 percent of children being classified as overweight or obese.
Even if that was not to be the case, perhaps due to advances in medicine or other sciences it is hard to deny there will be a massive increase in treating obesity and the associated diseases in our society. And that means more taxes being spent on this issue, regardless of how that tax is gathered, sugary beverage tax or not.
Obesity in childhood has substantial health risks and potential consequences as outlined by the Centre for Disease and Control. Or, if you want a Pennywise, scary clown from Stephen King's 'IT' novel version of the issues relating to sugar intake, check out Professor Robert Lustig's, 'Sugar: The Bitter Truth' lecture from the University of California. Think I'll opt for the zombie apocalypse instead, thanks.
"This debate won't go away. It will just get fatter."
A single can of sugar-sweetened soda contains nearly twice the World Health Organisations recommended daily intake, so why not tax sugary beverages, which are without doubt the biggest non-nutritional source of caloric intake in most of our diets.
We tax cigarettes due to the diseases they cause, and the cost on our health system. The cigarette comparison is an easy and natural analogy to a sugary beverage tax. Those who remember the debate pre-1990 on smoking and its detriment to society will recall the venom and ridicule brought to table by Big Tobacco and the money it had at risk, and at its disposal.
Coca Cola Amatil, who in 2015 earned $5.1 Billion in the Asia-Pacific Region selling its wares, will argue in the same fashion. Like a Pit Bull with a juicy bone, or my 7-year-old daughter with chocolate, 'Big Fizz' will fight with suited, briefcase-carrying lobbyists, marching an insurgency into Canberra looking for sweet-toothed politicians to ally with. Or, they already have.
We have a surplus of stern talking, do nothing politicians from all angles of the political spectrum, and the last thing they want to do is talk about tax (think Carbon Tax), or attempt to wrangle some of the real taxes due to the Australian public from massive global conglomerates selling stuff that tastes great but is not that good for us.
Expect that this issue will continually reappear, like a yo-yo diet, as this debate won't go away. It will just get fatter.
Coca-Cola Amatil sent a response to this blog: "Coca-Cola Amatil does not have any "suited, briefcase-carrying lobbyists". We don't make political donations, to "sweet-toothed" politicians or anyone else. The 2015 revenue figure in the article is roughly correct but includes sales of water, tea, coffee, juice and dairy. It is incorrect to attribute this figure to soft drinks. In passing (not mentioned in the article): we're also reducing the sugar content across our portfolio by 10 percent by 2020, we've adopted Health Star Ratings for our drinks, and we don't market soft drinks to children under 12."