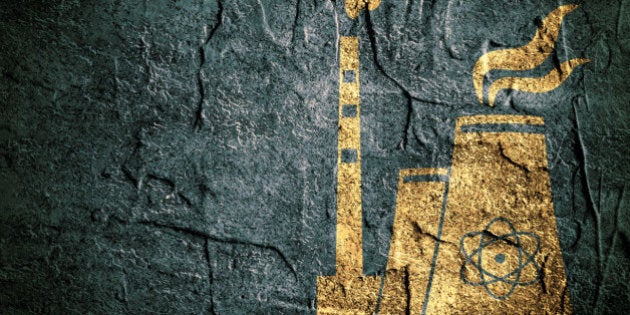 The way has been cleared to allow the sale of uranium to India, the first deal of its kind Australia has made with a non-signatory to the non proliferation treaty, amid sustained opposition from critics.
In November Australia's Prime Minister Malcolm Turnbull and his Indian counterpart, Narendra Modi, met on the sidelines of the G20, and Indian officials announced soon after that all procedures, including administrative arrangements, were complete; thus clearing the way for Australian uranium to be exported for use in India's nuclear power plants.
First inked in 2014 by former Prime Minister Tony Abbott and Modi, the deal overturned decades-long ban on sales of uranium to India, a non-signatory to the Nuclear Non Proliferation Treaty.
Australia has about 40 per cent of the world's uranium reserves, exporting almost 7,000 tonnes of yellow cake annually.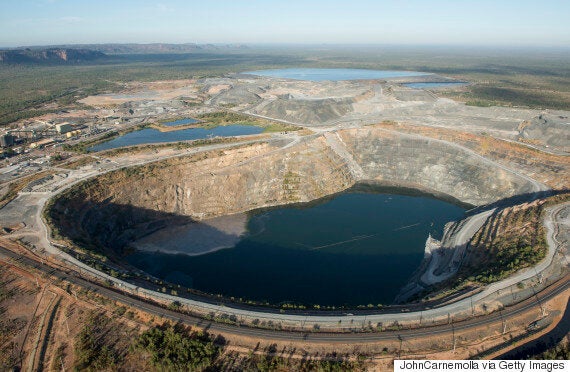 A uranium mine in Kakadu National Park Northern Territory, Australia
India is on a quest to increase its nuclear capacity to 63,000 MW by 2032, up from its current two dozen small reactors with a capacity of 4,780 MW.
It means adding 30 reactors at an estimated cost of $85 billion.
Global attitudes have shifted towards the world's second largest democracy, which is hoping to rapidly expand its nuclear power capacity 63,000MW by 2032, up from its current 5,780 mw of nuclear power.
The deal is touted by Australian industry groups and government as a job creator with the potential to double the nation's uranium exports, while the Australian Safeguards and Non-Proliferation Office projects India's uranium demand could reach 2,000 tonnes by 2025, valued at roughly $200 million.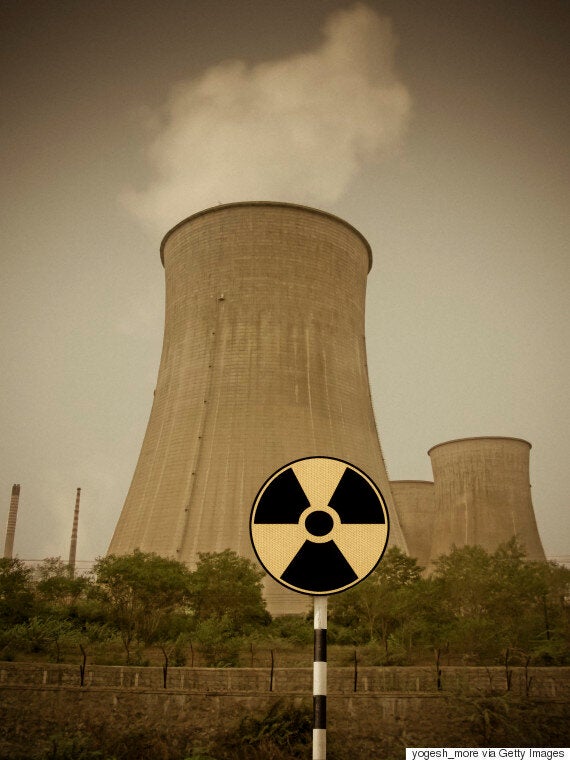 Cooling towers of the Nuclear Power Station in Chiksugur, Karnataka, India
The deal attracted unprecedented and sustained criticism from unexpected quarters, including a from a report by parliament's Joint Standing Committee on Treaties.
The committee gave a tentative green light for the deal in its September 2015 report, but it also raised concerns over the independence of India's nuclear regulator, and of the quality and quantity of safety inspections.
It also recommended that Australian uranium not be sold to India until its Government establishes a nuclear regulator with statutory independence, as well as safety inspections of Indian nuclear facilities that meet best practice standards.
Submissions to the committee showed a point of contention being what is effectively India's three strand nuclear program.
India currently has a military and civilian program; and its civilian program is split in two between International Atomic Energy Agency safeguarded facilities and non IAEA power plants.
To complicate this, an unsafeguarded facility can be placed under safeguards temporarily if safeguarded material is being used there, according to the former longstanding Director General Australian Safeguards and Non-Proliferation Office John Carlson.
Both Carlson and Ronald Walker, a former Australian diplomat who served as chairman of the Board of Governors of the International Atomic Energy Authority, have spoken out about the deal, both in submissions to the Joint Standing Committee and through the media.
Both men are considered proponents of nuclear power -- but both have raised serious concerns about the deal – not least that the agreement fails to provide the long term predictability needed for energy planning.
Walker has argued recently the deal fails on its two main objectives – one commercial and the other diplomatic.
He argues the message to business is "not 'all is guaranteed safe' but 'proceed carefully at your own peril'.
"How Australian companies will respond and what risks they will be prepared to take remains to be seen, but no responsible government would have placed them in this situation," he said.
Regardless, its a risk uranium suppliers like BHP Billiton might still be willing to take. India is a hungry customer for Nuclear Energy, the marketplace is flooded and there are increasing signs Australia's traditional energy suppliers and mineral exporters may be shifting away from coal for longer term, sustainable -- through highly controversial -- product.
Sydney University Nuclear Physicist, Professor Reza Hashemi-Nezhad, told The Huffington Post Australia the deal was inevitable since the United States approached the Nuclear Suppliers Group (NSG) to grant India a waiver to commence civilian nuclear trade in 2008.
In December this year India signed a memorandum of understanding with Japan aimed at progressing its seven-year long negotiations for a nuclear deal. In April, Canada ended its four decade long freeze on nuclear negotiations with India and agreed to become the nation's third supplier of uranium after Russia and Kazakhstan.
"Once the US lifted any ban on India's nuclear program, then the rest will follow," Professor Hashemi-Nezhad said.
"From that point of view, if Australia doesn't sell its uranium to India, Russia will do that. South Africa will do it. There's a lot of uranium in the market, the price is low and miners want to sell it."