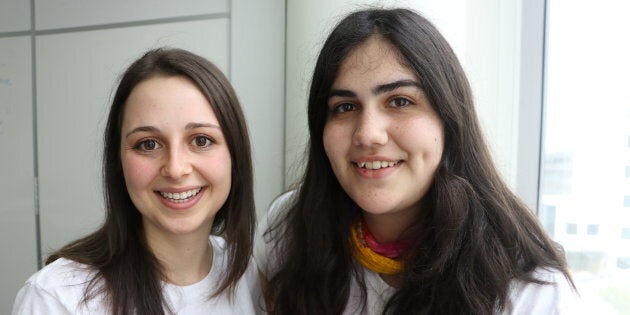 CANBERRA -- The sadly accepted fact among many female politicians is that it is "political suicide" to declare ambition. Well, Caitlin Figeuiredo wants to be Prime Minister and she is working to knock down the gender barriers in her way.
The 22-year-old Canberran is part of a "takeover" of Australia's federal parliament by young women on Wednesday -- in her case, she will be in the office of Labor's Gai Brodtmann -- and she has a message for all politicians, especially males ones.
"Zero percent of young women want to become parliamentarians. This is your fault," Figeuiredo told HuffPost Australia.
"I don't care. This is your fault. As a political leader, you need to step up."
The ideas being presented on Wednesday include a ban on sexist media reporting, the offering of political internships and getting political parties to enforce 50/50 targets or preselect women in winnable seats.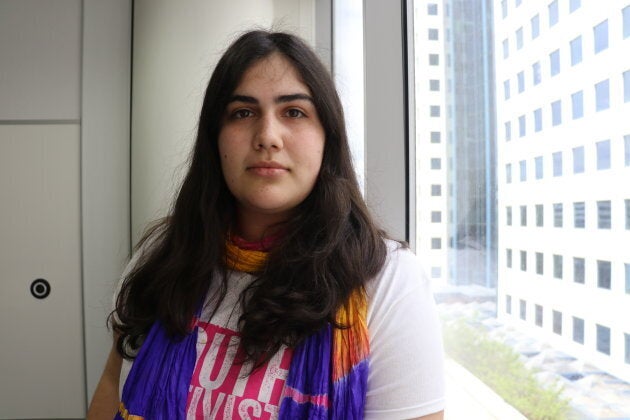 Figeuiredo's stepping into Brodtmann's shoes is part of more than 500 international takeovers -- organised by Plan International -- of presidents, prime ministers and CEOs for a day. The program has been running over the past week, including participants such as Canadian prime minister Justin Trudeau.
Prime Minister Malcolm Turnbull and Labor leader Bill Shorten are not being shadowed, but are expected to meet the young women.
As takeover organiser Plan unreservedly apologised for the mix up, but the minister withdrew in "disappointment" due to Plan's "misrepresentations".
Now, only one Liberal and no Nationals politicians are taking part.
"This is going to be a huge wake up call to the Liberal Party and to the Coalition," Figeuiredo said. "You guys are failing.
"This is not just one day. We are not just here to take over your offices and to go away. We are creating a movement here."
"She Can Lead" report findings

To these statements - who agreed?

"Wanting to start a family is a barrier to a politics career." Men 11 percent Women 41 percent
"My gender is a barrier to a career in politics."Men 4 percent Women 35 percent
"Female politicians are treated unfairly by the media." Men 31 percent Women 57 percent.
"Female politicians are talked over more than male politicians are." Men 27 percent Women 52 percent
"It is harder for women to become politicians than it is for men." Men 45 percent Women 62 percent
The report finds diminishing aspiration with age. More than two thirds of 15–17 year old girls aspire to be leaders, compared with only half of 22 to 25-year-old women.
Only one young woman (out of 267 surveyed) indicated an interest in a career in politics compared with eight young men (out of 263), while young women indicated their top three barriers to political leadership were, respectively, a lack of opportunities; the desire to start a family; and their gender.
There was a stark difference between the sexes. Forty one percent of girls and young women found wanting to start a family a barrier to a career in politics, while 11 percent of boys and young men felt the same. Thirty-five percent of girls said gender was a barrier to a career in politics, while only four percent of boys and young men could say the same thing.
"She Can Lead" also found enormous differences over how female politicians are treated. Vastly more girls and young women than boys and young men felt female pollies were treated unfairly by males colleagues and the media, including by being talked over by male counterparts.
And researching for Wednesday, Caitlin Figeuiredo heard a common refrain from female politicians and political staffers that it is "political suicide" to talk about personal political ambition.
"I thought my dream is out of reach," she explained to HuffPost Australia. "Since I was a young kid it was my dream to be Prime Minister of Australia. I have always said I was to be the youngest Prime Minister. I want to beat 38.5 (years of age). That was the third Prime Minister (Chris Watson)."
"That is my dream. That is my goal. It is still my ambition.
"But hearing this within the parties makes me very scared and sad, because it means no matter how hard I work, no matter how much things we do, no matter how much change I can make from the grassroots, it all counts for nothing, because my gender will be that main barrier."
She knows her brother, who does not want to be a politician, would have a much easier time, and "that just frustrates me".
More than half of young women surveyed think it is harder for women to become politicians and only 57 percent think politics is an equal space for women and men.
And compared with young men, fewer young women follow or care about politics and its impact. Yet fewer than 10 percent think men make better politicians than women.
The report offers suggestions on how to increase the participation of young women in political decision-making.
"She Can Lead" report recommendations

Enforce 50/50 targets or pre-selecting women in winnable seats
Ban sexist media reporting
Formally adopt a gender equality strategy
Review and extend flexible working arrangements for all parents
Offer internships to break down barriers
Invest in leadership programmes
Promote gender equality in schools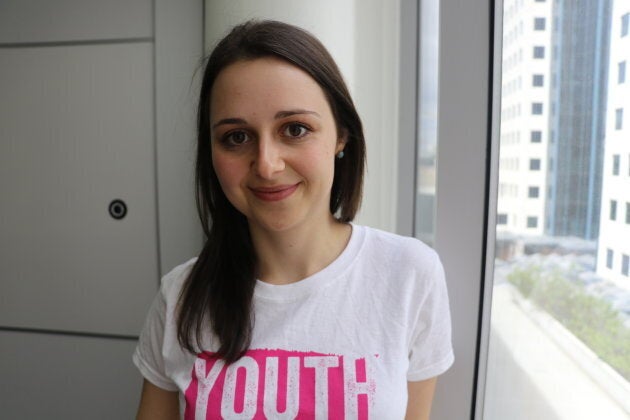 Canberran Ashleigh Streeter-Jones, 23, is excited and a little nervous to be taking over from Greens Leader Richard Di Natale.
"We cannot be what we cannot see," she told HuffPost Australia.
"Men are expected to be self-focused. Women are expected to be community-focused. Women who don't show that are punished for it.
"As a nation we need to do better. We can't become better as a country if 50 percent of the nation is left behind."
Despite the gender imbalance in federal parliament, weighed heavily towards men, the vast majority of politicians taking part on Wednesday are female.
"Unfortunately, we sent out over 90 invitations only six (men) accepted," Figeuiredo said.
"I personally think it shows the lack of engagement from the male politicians. We understand that every party is committed, or they say they are committed, to having equal representation by 2025 or by 2030. However, after seeing the results that we have seen personally and heard the interactions, we don't think those targets are going to be achieved.
"Because, despite what they say, their actions prove otherwise."
Streeter-Jones joined in. "You don't create change with rhetoric. You create change with action," she said.
"It is all well and good to have these discussions around quotas and cultural change and the importance of getting women into politics, but the fact is we also need to create these spaces. We can only do so much in filling those spaces, in some instances, even forcing our way in. But we also need the assistance of men as the essentially the power holders to also help in giving us that platform.
"We don't need you to speak on our behalf, we are perfectly capable of doing that ourselves, we also need the space to actually step up and prove that we can do this."