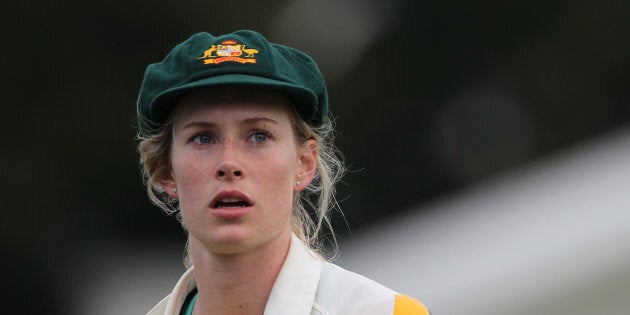 The Ashes* start this Sunday, when Australia takes on England in the first One-Dayer in Brisbane, which is sold out for the first time ever.
Fast bowler Holly Ferling won't be in the Australian team. The 21-year-old from Kingaroy in Queensland is recovering from injury and working her way back. But when she returns, well, let's just say the same god who's busy saving the queen might like to help the England cricket team out too.
Ferling, who is studying media and public relations, is nasty with a cricket ball in hand. How nasty? So nasty that when she played a team of male grade cricketers when she was just 14 years old, she took three wickets with her first three balls, then another on the fifth ball.
A hat trick against grown men. True bloody story. But is Holly Ferling as menacing in person as she is at the bowling crease? HuffPost Australia bravely decided to find out.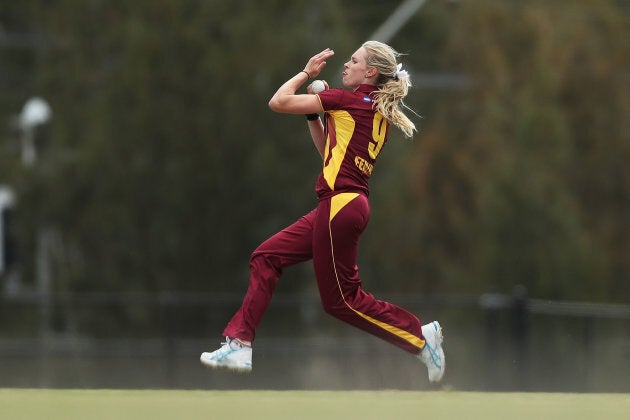 Ant: Fast bowlers are horrible intimidating people. Should I be scared of you?
Holly: I'm the polar opposite of an angry fast bowler. There's a chick in the England team called Katherine Brunt who thinks every ball is a wicket. I'm not like that, they call me the smiling assassin.
Ant: Do you sledge like most fast bowlers do?
Holly: I don't sledge because I'm not witty enough. I would undo everything I did [with the ball] if I opened my mouth.
My first contract five years ago was $900.
Ant: A person has to know their strengths. So talk us through yours. Let's start with that day as a 14-year-old girl when you made the men look silly.
Holly: Honestly I only remember bits and pieces. But I remember I came on as first change bowler, which surprised me because I thought it would be later in the day. The first wicket was caught behind, I can't remember the second one, then on my hat trick ball, I bowled it down leg but the batter helped me out and hit it to the keeper.
Ant: Very considerate of him.
Holly: It was, and then the fifth ball I got another wicket. I probably should have retired then.
Ant: Untrue statement. But did you ever think you'd get this far?
Holly: It's amazing, I played [briefly] as a 6-year-old but didn't pick it up again till I was 12 when I was asked to trial with a team. Now there are pathways there for girls but back then when I played Milo cricket, I don't even think I knew there was an Australian [women's] cricket team.
Ant: And now you've played a stack ofmatches for that team.
Holly: The dream is so much more achievable now. I've been super super lucky to have the journey I've had and to have the baggy green at home. It's been such a whirlwind few years and I think women's sport has had that as well. It's something I'm very proud to be part of. You go along to clinics now and there are 7-year-old girls saying they want to play for the Brisbane heat. It so awesome now how far it's come.
Ant: You're even alongside some guy called David Warner on the Milo tin.
Holly: That would never have been possible when I grew up.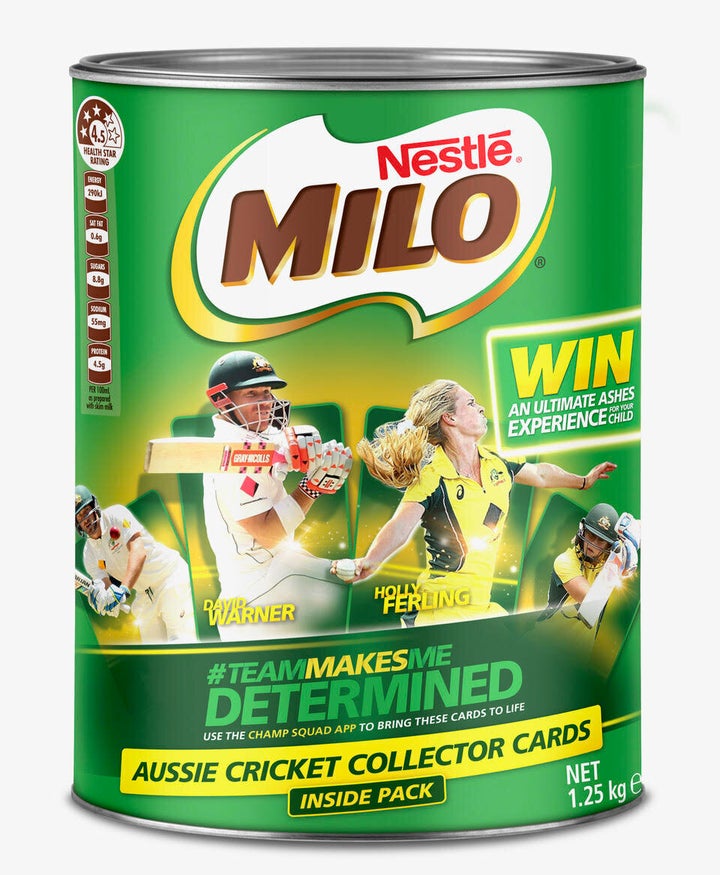 Ant: So the pathways are there, but are the financial rewards there too? We know that Australia's women cricketers recently got a great big windfall in the new pay deal but it's still small potatoes compared to the blokes. Can you make a decent living playing the game you love?
Holly: The girls in the Australian team can. I'm back on a state contract now, and I still think there's a little work to do. It'd be awesome within our lifetime if state players could earn enough to play professionally. But look how far it's come. My first contract five years ago was $900. We didn't train the hours we do now, but we were still playing almost just as much.
Ant: Let's talk about your game. I love watching you bowl. You've got a beautiful aggressive action. What do you see as your biggest weapon?
Holly: My biggest asset is my bounce. Being quite tall and lanky, I get more off the wicket than others do. Pace is becoming less of an asset these days. The batters are getting so much better and power hitting even when the ball's coming at 120 km/h.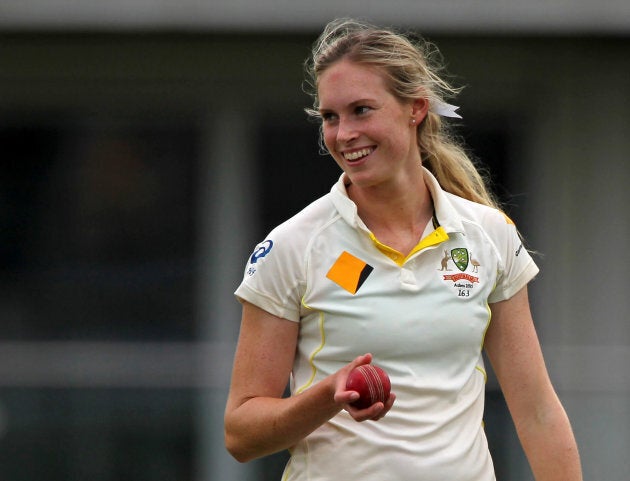 Ant: Hey I noticed you just said "batter". That's a better term than "batsman" isn't it, which I'm petty sure I've heard commentators use before in women's cricket.
Holly: Yeah I grew up with the term "batsman" but I prefer to say batter. [Former top Australian batter] Belinda Clark always made the point of saying cricket is just cricket. It's not men's cricket, it's not women's cricket, it's just cricket. It's played slightly differently but there are still batters, bowlers and fielders.
Ant: So we don't need to talk about the "Mashes" and the "Washes" for the men's and women's "Ashes"?
Holly: I don't think so, no.
Ant: Well as long as we beat England, who cares what we call them? Hey thanks so much for talking to HuffPost Australia Holly, and good luck this summer.
*While in men's cricket, "The Ashes" refers only to Test matches, the women's Ashes include One Day and T20s matches as well as Tests.