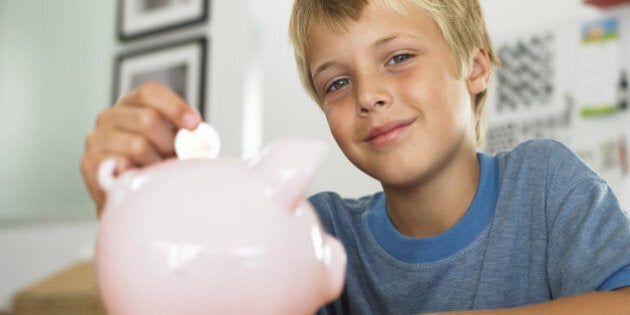 A national survey of children's pocket money shows the gender pay gap starts in the home, with girls aged 12 and under getting 11.3 per cent less than boys.
Heritage Bank's Australian Pocket Money Survey, released today, found girls got $10.60 per week while boys got $11.80 -- that's an extra $62.40 each year.
General manager of marketing Jane Calder said the gender gap statistic was a surprise.
"We were puzzling about what could cause the balance -- do boys drive a harder bargain?
"It could be that when you look at the ways children earn pocket money, it's often chores like making the bed and cleaning your room.
"Maybe boys need more motivation than girls so they're offered more money."
Women's equality organisation economic Security4Women executive officer Sally Jope said there was no excuse for paying boys more than girls.
"When we talk about the causes of the pay gap, one of them is pure discrimination -- that a woman's work is somehow intrinsically worth less than a man's," Jope said.
"This statistic is evidence of pure discrimination.
"There's no reason why young girls should be paid less than boys.
"To say boys need to be pushed harder than girls is just reinforcing gender stereotypes."
Business and professional women organisation BPW Australia national president Dr Janis Shaw said the survey cut to a deeper issue.
"It goes to show how systematic it is," Shaw said.
"The under valuing of women and girls is systematic."
The study of more than 500 parents also showed Australian average pocket money had doubled since 2013, but savings account ownership dropped 4 percent.
NSW children were paid the most per week at $13.50 compared to Queensland with the least at $9.20 and regional children got an average of $4 less than their urban counterparts.