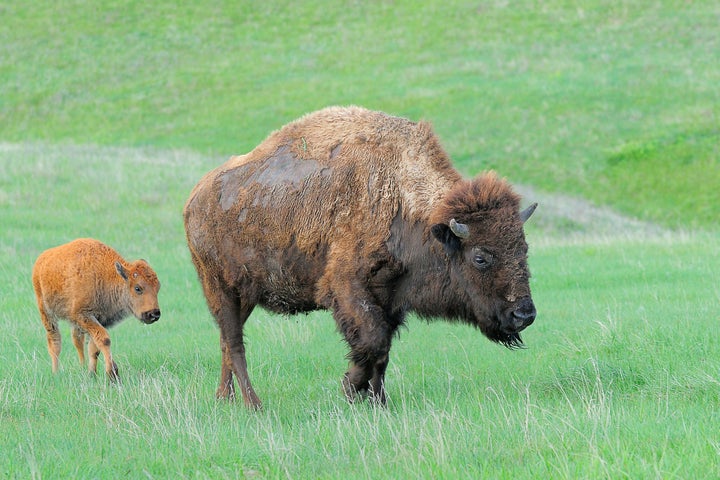 In May 2010, an unnamed Park Service supervisory natural resource specialist removed a sickly buffalo calf from Badlands National Park in South Dakota and brought it to his house, as detailed in an Interior Department report released this week.
The calf reportedly died at the employee's home.
An investigation by the Office of Inspector General concluded that the calf's removal was authorized by the park's acting superintendent, but violated NPS policy as well as state and federal law. "The local police chief chose not to cite the supervisory natural resource specialist for the misdemeanor violation and the U.S. Attorney's Office declined prosecution," the report states.
Neither the park employee nor the superintendent is named in the report.
Christine Powell, an NPS spokeswoman, told The Washington Post in a statement Friday that the park is "reviewing the report" and appreciates the inspector general bringing the incident to light.
For their failed rescue attempt in Yellowstone, Shamash Kassam and his son received a hefty dose of what they felt was unfair criticism. Additionally, as part of his guilty plea for disturbing wildlife, Kassam was fined $235 and ordered to not "pick up any more bison." He was also required to donate $500 to the park's wildlife protection fund.