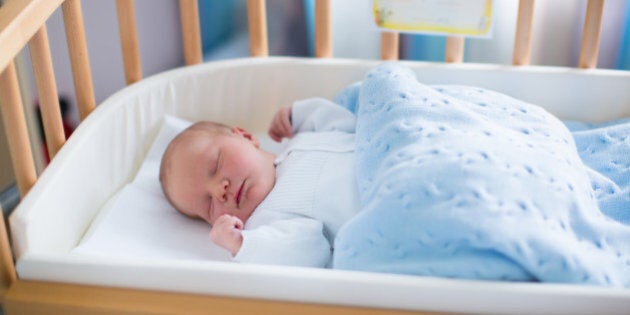 Stuffed in a shopping bag at a bus stop, buried in the sand dunes at a popular beach or left in a drain near a motorway -- these are the places nobody would ever expect to find a baby in Australia.
However, nearly every year it seems that the nation becomes shocked to hear of yet another baby that has been abandoned.
A note was left with the baby which read "please take care of my baby, I'm 14-years-old and if my parents know they will kill me."
However, the incident, which comes just over a week after the coronial inquest into the death of Lily Grace, has reignited calls for the Australian government to introduce safe haven laws or "baby boxes" so that mothers can safely hand over their baby without fear of being prosecuted.
Child abandonment is a crime in many Australian jurisdictions, attracting penalties that range from five to seven years imprisonment.
Across the Pacific Ocean in the U.S. however, 'safe haven' laws allow for a woman to hand over her child to designated authorities without being at risk of prosecution, the purpose of which is to protect unwanted babies from being hurt or killed because they were abandoned.
Other countries such as Germany, Canada, Japan, Italy, China and the Czech Republic (just to name a few) also make use of "baby boxes", hatches that are attached to a hospital where a person can anonymously place an unwanted baby.
Once the baby has been placed in the hatch, an alarm is triggered for staff at the hospital to collect the child.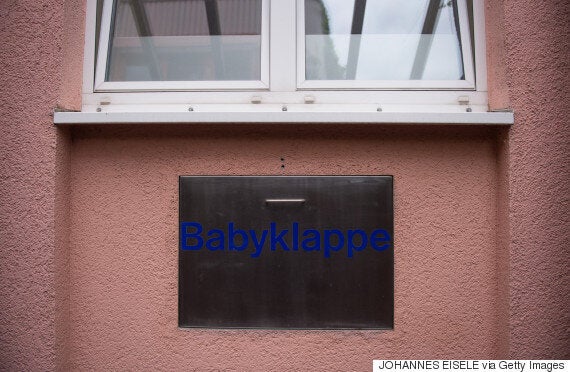 There are more than 100 baby hatches, known as 'babyklappe' throughout Germany.
"Baby boxes" have been in use since 1198 when they were introduced to Rome by Pope Innocent III who was alarmed at the number of newborns found caught in the nets of fisherman in the River Tiber.
Labor Senator for Tasmania, Helen Polley, has been campaigning for the introduction of safe haven laws in Australia for years and believes that if introduced, they would provide another layer of support for new mothers.
"This is not going to eliminate all abandonments," she told The Huffington Post Australia.
"It's been demonstrated in other countries around the world that this is another layer [of support] -- that a baby can be surrendered and given the opportunity to be reunited with the mother or to be adopted out to a loving family."
One of the most common criticisms heard in response to introducing these types of measures in Australia is that it would breach the United Nations mandate that every child as a right to know their parents.
"I agree with that," Polley said.
"But we don't live in a perfect world. If there's an option between some poor woman -- who would have to be desperate [to abandon her baby] -- if it means that child living, growing up, being nurtured by someone else as opposed to being left abandoned and dying, I don't think there's any debate there."
At the recent inquest of the death of Lily Grace, a baby found buried in the sand dunes at Sydney's Maroubra beach in 2014, deputy coroner Hugh Dillon made a recommendation for both "baby boxes" and safe haven laws to be introduced in NSW.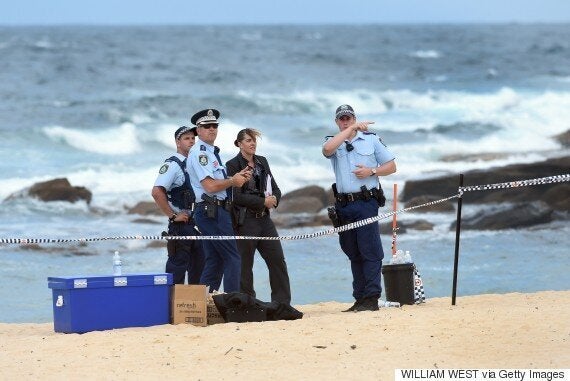 Police organise a search of the sand dunes at Maroubra after the discovery of the body of Lily Grace.
"Safe haven laws allow parents to hand over their babies without risk of prosecution by authorities," Dillon said.
"They enable desperate [parents] to come forward without fear of humiliation and prosecution to hand over their babies to someone who will safeguard them."
Both Polley and Dillon stressed that the mark of a decent society is one that is compassionate and understanding, especially in the case of an act of extreme desperation.
"While it is understandable that other members of our society are horrified by such behaviour, our tendency to revile the desperate mothers is harsh, unjust, uncaring and ultimately counter-productive," Dillon said.
"If the lesson we teach these women is that they are lepers in our midst, what incentive is there for them to seek help for their babies and themselves?
"A decent society's message to its most vulnerable and desperate members must be that the rest of us care and will help."
Professor Lyn Craig, Director of the Social Policy Research Centre at the University of New South Wales, stressed that even in the absence of "baby boxes" in Australia, the young mother who abandoned her baby in Griffith on Sunday still took measures to ensure her baby was found and could be cared for.
"She was maximising the opportunity that the child would be found safe," she told HuffPost Australia.
Polley hopes that the NSW government will take Dillon's recommendations on board and that affirmative action will be taken before another tragedy happens.
"We need the premiers and territory leaders saying they will discuss this in a serious matter," she said.
"I don't want to be here in another three weeks or another month or year calling for the same action."
Popular in the Community