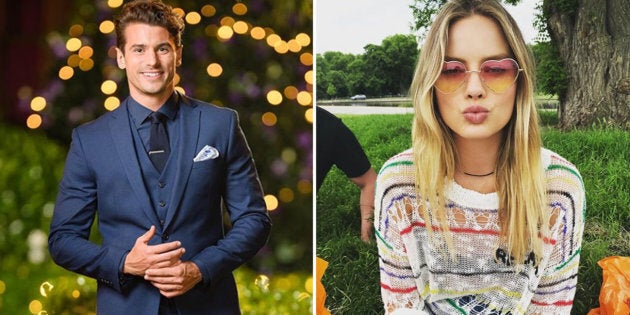 While this season of 'The Bachelor' has been full of controversy, the man himself Matthew "Matty J" Johnson posted on his Instagram on Tuesday putting his support behind the upcoming marriage equality postal survey.
In the caption, Matty highlighted the absurdity of his current on-screen dating situation, encouraging his fans and followers to make sure they're enrolled and their details are updated.
"Not every Australian will get the chance to date 22 people on national TV but they should all have the opportunity to marry the person they love and be treated equally under the law."
Matty isn't the only Bachelor alum to post about the upcoming postal survey, with the former Bachelorette Georgia Love and former Bachelor Sam Wood also posting their support.
"I'm so embarrassed for that time in the future when people look back and say, 'Can you believe gay people weren't even allowed to be married!'" Love captioned the image.
"I'm ashamed that I live in a country that tells anyone their love is less legitimate than someone else's. But more than anything, I'm angry."
Other celebs have been outspoken, supporting LGBTQ Australians and urging their fans to do the same. Jessica Origliasso, one part of The Veronicas, shared an incredible message on her Instagram.
Similarly, Margot Robbie, Flume and many, many more celebs are using social media to urge Aussies to vote in the upcoming marriage equality survey.