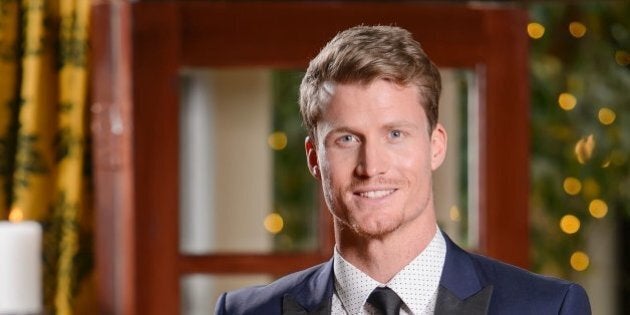 He describes himself as a 'private person' but one time Cleo Bachelor Of The Year Nominee and Bachelorette contestant Richie Strahan is heading back into the limelight as our next Bachelor.
The fan favourite isn't your average reality TV love prize -- unlike former Bachelors, he's not a secret millionaire or business owner. The Perth 30 year old is a rope access technician. But he's also a model. And all-round charming guy who loves saying 'cool bananas'.
Yeah it's tough putting your perfect abs out there day after day.
The Bachelorette Sam Frost this morning described Strahan on her radio show Rove & Sam 2DayFM on as one of the few guys who was genuinely on the show for love.
So we wish him luck in finding The One. And good luck remaining a 'private person'.