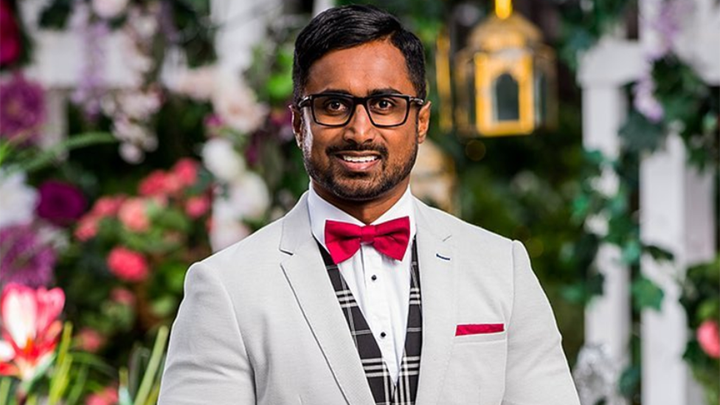 Thursday night's episode of The Bachelorette was dramatic, but it's not Gogglebox star Yvie Jones' cameo or Ciarran's nude stunt that got Twitter the most riled up – it was Niranga Amarasinghe's elimination.
The 28-year-old Sri Lankan-born contestant was not given a rose by Angie Kent, and while he says he's "more than just the brown guy" (which he is), Twitter believes his reality show stint was cut short because of his cultural background.
Many viewers took to the social media platform to express their disappointment that Niranga had only lasted four episodes with barely any air time.
HuffPost Australia has contacted Channel Ten for comment.
Last year Melbourne-based dentist Theja Surapaneni made headlines when he was dubbed the 'most attractive' man on Australian television after an appearance on ABC's Hard Quiz.
At the time he was proud to be representing a diverse face on local screens, and a year later is disappointed that Niranga's Bachelorette stint was cut short.
"If we as a society are comfortable with our kids watching animated pigs speaking, then maybe it's time they get comfortable seeing brown people on TV," the Indian-Australian told HuffPost Australia on Thursday night, making a cheeky reference to Peppa Pig.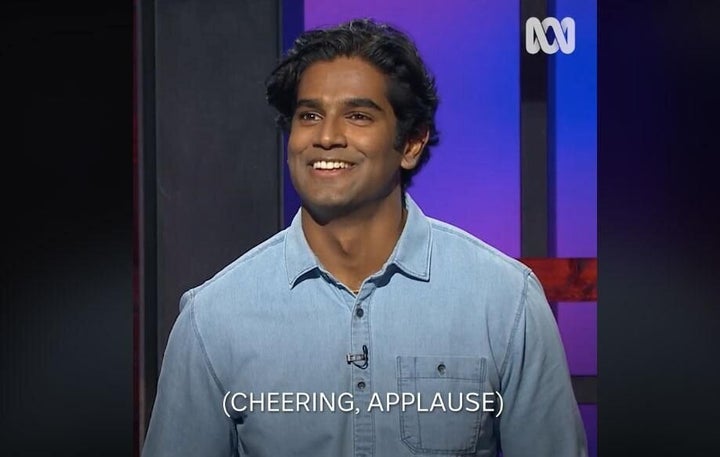 Meanwhile aircraft engineer Niranga, who moved to Australia from Sri Lanka when he was three years old, recently said, "I'm definitely more than the brown guy" chasing love with Angie Kent.
Apart from wanting to "just try something different", Niranga admitted his decision to go on the show was somewhat influenced by his parents.
"Mum's always asking when am I going to find someone and settle down because I'm getting pretty old now," he told HuffPost Australia.
But his parents have never forced an arranged marriage which is still a common custom amongst some South Asian communities. Niranga said his mother and father were instead "happy for me to find someone on TV".
"They're pretty excited and open," he said.
Being the only South Asian man in the group was also not so foreign to Niranga, and he didn't feel uncomfortable whatsoever while on set.
"I have a group of mates that are completely diverse. It wasn't anything new to me," he said. "Obviously being in sporting teams and the only dark guy, I've grown up with that and I'm pretty comfortable with that whole situation."
"I'm definitely more than the brown guy. I'm fun, I'm energetic. I'm there to make a little bit of a difference and take on the Aussie boys."
Read the full interview with Niranga here.