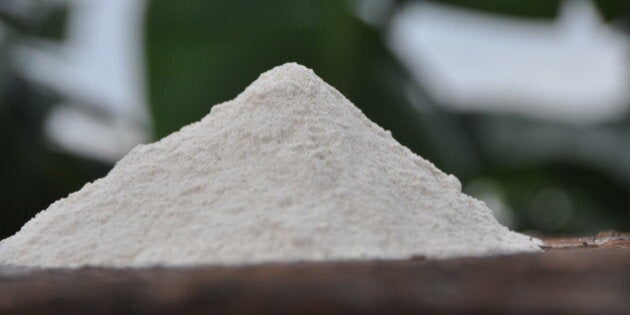 We've all heard of the health benefits of kale, coconuts and chickpeas, but is there a new superfood in our midst?
According to Krista Watkins of Natural Evolution there most definitely is -- banana flour.
Made from green bananas, banana flour has already proved popular in certain circles due to the fact it's gluten free. (Not to mention the Australian Defence Force, along with the CSIRO, are using it to make a chocolate bar for soldiers, which is pretty cool in itself.)
"It opens up a whole world for people who are a) gluten intolerant or b) looking for substitute to traditional flour," Watkins said. "Also, it's nutrient dense, with lots of great vitamins and minerals."
The flour is starch resistant, which means it isn't digested in the small intestine, and has a number of reported health properties such as assisting weight loss.
"It makes people feel fuller for longer -- when they've eaten once, they actually feel they've eaten twice," Watkins said.
"It also helps people absorb minerals better, particularly calcium."
Perhaps the biggest misconception surrounding banana flour is its taste.
"Green banana flour doesn't taste like bananas, which seems to be the number one fear people have," Watkins said.
"The flavour can be compared to a wholemeal flour -- it's a very earthy flour."
Another plus for bakers is you require less, due to the starch count.
"Rather than a one for one swap, you'd use ¾ of a cup of banana flour [to one cup of normal flour] at the most," Watkins said.
Consumer demand has certainly increased since Watkins and her husband launched the business in 2010 -- originally producing 350kg a week, they now produce two tonne per week with an eye to upscale to five tonne very shortly.
"We're also in the final stages of commissioning the world's first and only pharmaceutical-grade banana flour processing factory in North Queensland," Watkins said.
"I do think this is the next big thing. The new superfood."
Looking for some banana flour inspiration? Check out the recipe for gooey fudge brownies (courtesy of Quirky Cooking's Jo Whitton) below.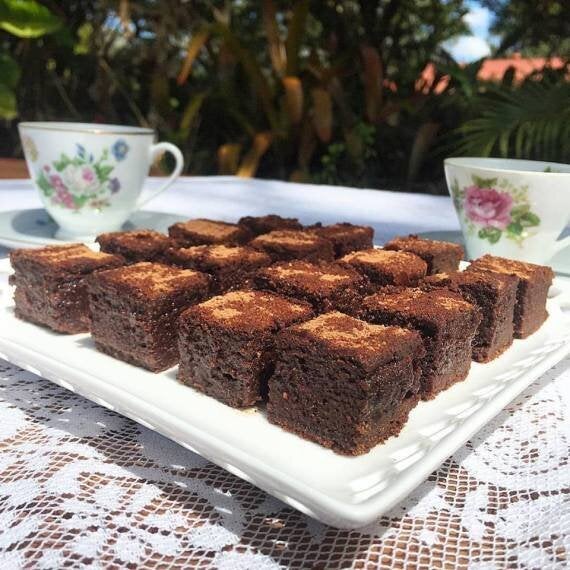 200g dark chocolate
130g raw Medjool dates, pitted
180g coconut oil
30g banana flour
4 eggs
1/2 tsp vanilla extract
1/4 tsp sea salt
Preheat oven to 190C. Line a 22cm square baking dish with baking paper.
Place the chocolate (broken into pieces) into the mixing bowl and mill for 10 sec/speed 9.
Add the dates to the bowl and chop 15 sec/speed 10.
Add the coconut oil and cook 5 mins/60C/speed 2.
Add remaining ingredients and mix 20 sec/speed 8. Scrape down lid and sides of bowl and mix another 10 sec/speed 6.
Scrape mixture into a lined, square baking dish. Bake in preheated 190C oven for 18-20 mins. Cook until skewer inserted into the centre comes out clean.
Cool, cut into small squares, and refrigerate until cold.
If you don't have a Thermomix, you'll need to finely chop the chocolate and dates (in a food processor if you have one) and melt together over a double boiler with the coconut oil, whisking until smooth. Then stir in the remaining ingredients with a wooden spoon.