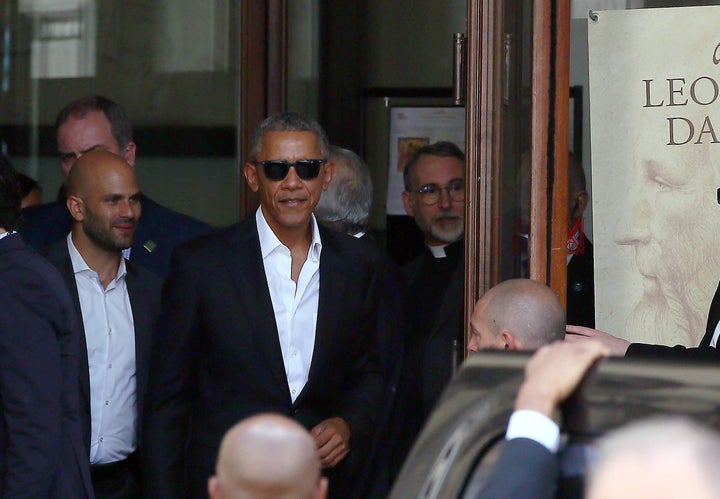 He's not a regular dad, he's a cool dad.
The former president is in Milan to deliver a speech on climate change, but was dressed like the epitome of chill with his top buttons unbuttoned and no tie ― a look that's become his aesthetic of late ― and a pair of sunglasses.
In fact, he reminded us a lot of one certain Italy-loving movie star in particular: George Clooney. The outfit, the location ― it all screams Clooney.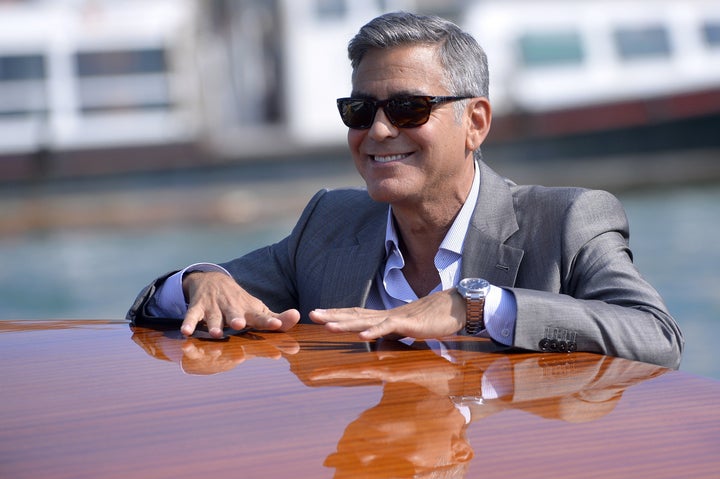 ANDREAS SOLARO via Getty Images
Do you think they shared outfit tips? Here's George Clooney in Italy in 2014.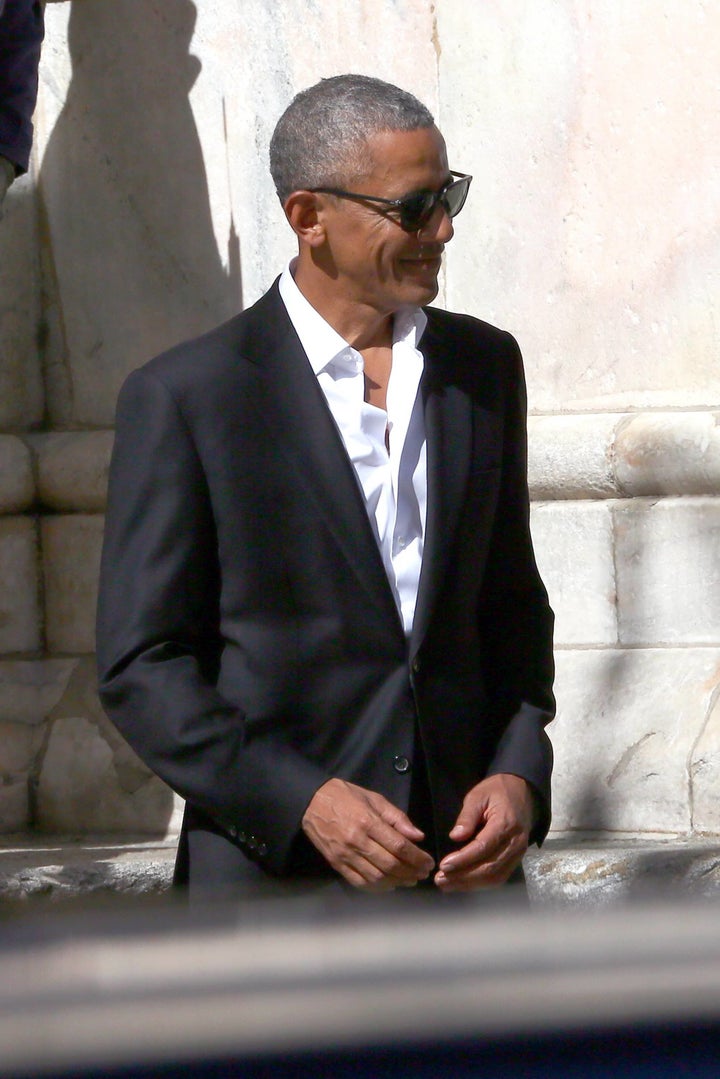 Too cool for school.
Sigh. If only his cool could literally affect this warming planet.