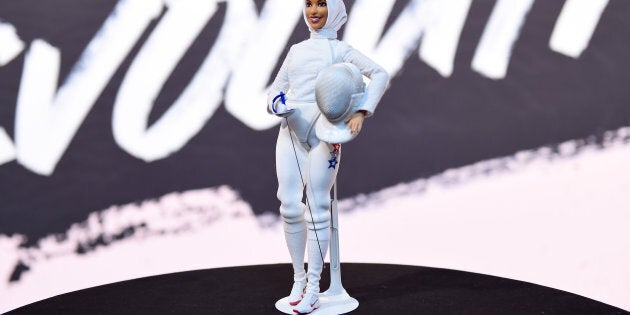 The doll was unveiled at Glamour's Woman of the Year Summit in New York as part of Barbie's Shero program, which recognises remarkable women and their achievements. This year's recipient, fencer Ibtihaj Muhammad, is honoured as the first woman to compete at the Olympic Games while wearing a Hijab.
"I'm proud to know that little girls everywhere can now play with a Barbie who chooses to wear hijab!" Muhammad wrote on Instagram. "This is a childhood dream come true."
Barbie echoed Muhammad's sentiment.
Muhammad's doll is the latest installment to Barbie's commitment to diversity. In early 2017, Barbie rolled out their 'Fashionistas' range featuring dolls with different body types and a selection of skin and eye colours for both Barbie and Ken.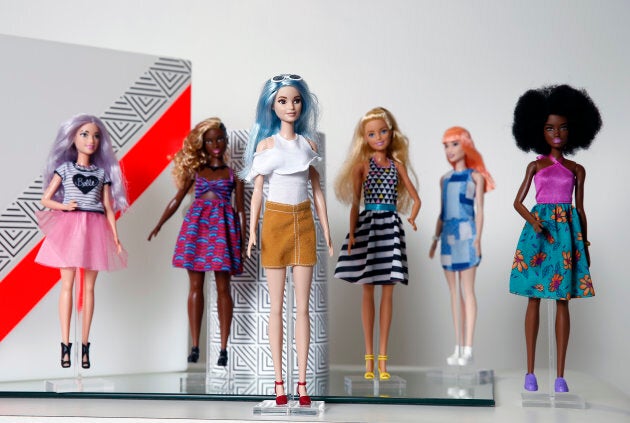 Barbie however isn't the only brand that has recognised toy dolls could do with a little diversifying. Crystal Kaye is the artist who created Kay Customz, a doll brand that creates toys with vitiligo and albanism in a range of different skin colours and hair types. Each of the dolls is porcelain and hand-painted.
Muhammad's Shero doll will be available for purchase in 2018.