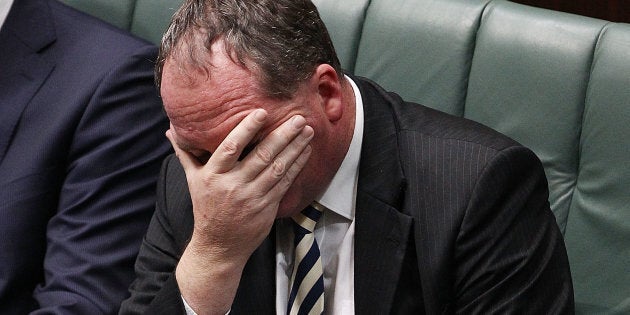 In case you somehow missed it, Deputy Prime Minister Barnaby Joyce was confirmed to be a dual New Zealand citizen by descent on Monday.
Essentially that means that, if his citizenship is confirmed by the Australian High Court, Joyce would be ineligible to hold a seat in parliament -- crucial to the government's majority -- due to a constitutional breach.
Now, while that is a very serious situation for the second most senior politician in Australia to be faced with, it also set up the Nationals leader for an almighty online roasting courtesy of the Internet (and also one former MP who fell to the same constitutional breach in July).
Check out some of the highlights for yourself, below.
For those of you who may have forgotten, Depp and his then-wife Amber Heard got in hot water in 2015 during the filming of 'Pirates of the Caribbean' on the Gold Coast, when the couple's two Yorkshire terriers Pistol and Boo were brought into Australia on a private jet without proper permits and without passing quarantine. It led to the first bizarre episode of the story, when Joyce -- the Minister for Agriculture -- threatened to have the dogs killed unless they were immediately removed from Australia.
Can you see where this is going?
Sorry, Barnaby. The Internet has spoken -- it looks like you're "breached as, bro".