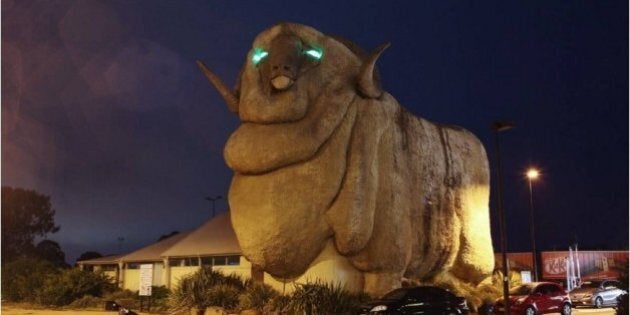 It was only a matter of time before one of Australia's "big things" became sentient and started taking revenge on an unprepared public.
Reports are emerging from Goulburn, NSW, that the town's iconic Big Merino -- nicknamed Rambo -- is in the early stages of coming alive and evil, as evidenced by these photos from the Goulburn Post.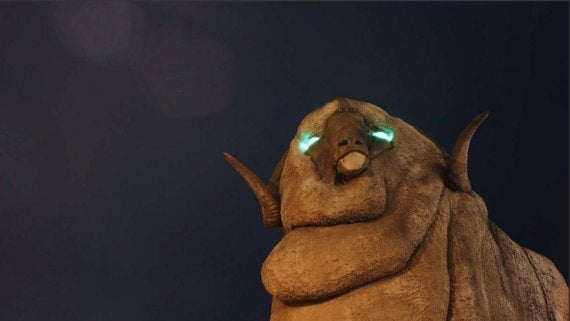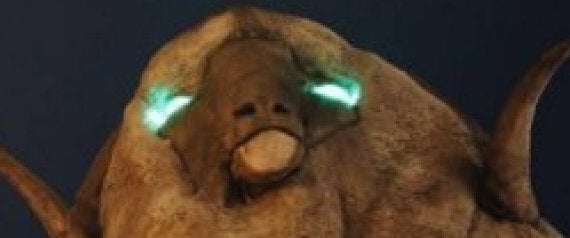 It is unclear for what purpose the Big Merino has come to life -- whether to take revenge against New Zealanders for alleged historical slights against its fellow ovines or due to rage over its giant concrete balls being tickled by every tourist who stops at the rest-stop along the Hume Highway, or those balls being painted blue for charity, we just don't know at this stage.
However, judging from the below documentary footage, it is only a matter of time before Ballina's Big Prawn, Broken Hill's Big Ant, Humpty Doo's Big Boxing Crocodile and, most terrifyingly, Nyngan's Big Bogan do the same.
The unsettling development has been noted by keen observers all across the country.
We'll keep you updated on this very real and not at all exaggerated story as the yarn develops. Be alert, not alarmed... unless Rambo breaks free from his concrete mountings and begins bleating murder across the southern tablelands.