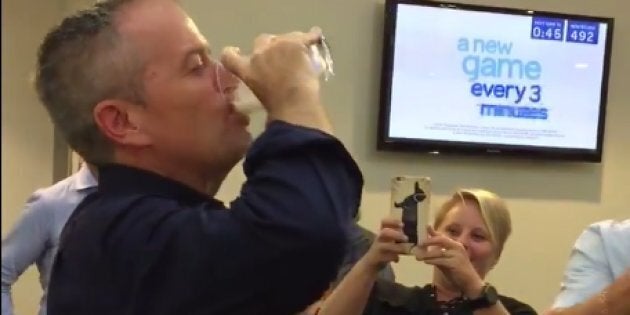 But sometimes, plans go slightly awry and Shorten's left to bear the brunt of laughter that follows. This time it was the Federal Opposition leader's attempt to skull a beer as quick as he could -- the problem was that he just wasn't very quick at it.
Shorten was visiting flood-affected areas in parts of northern Queensland on Tuesday when he was handed the beer at a local pub and challenged to down the glass in the same way former Prime Minister and Labor Leader Bob Hawke has been since his stint in parliament, according to Junkee.
Sixteen seconds seems sluggish, especially when compared compared to Hawke's beer drinking prowess. Don't believe us? See for yourself below.
And also that time he was caught having a little dance while on a trip to Kiribati.
But like we said, at least he gives it a go.