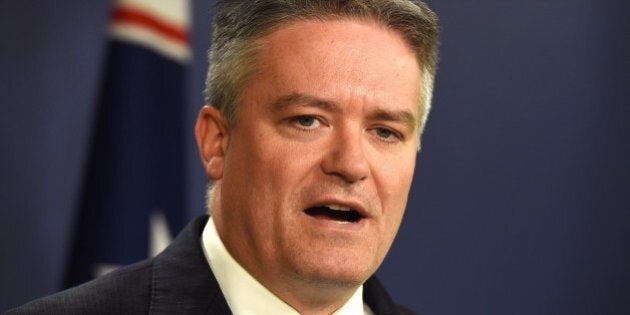 The Federal Government has dismissed calls for the voting age to be lowered to 16, accusing opposition leader Bill Shorten of headline grabbing.
Finance Minister Mathias Cormann told Sky News on Saturday the current age of 18 was appropriate.
"18 is the right line in the sand," he said.
"This is just Bill Shorten coming up with a pretty transparent attempt to grab a headline and I don't believe there will be much public support for this."
It would be the first drop in the voting age in more than 40 years, with it last dropping from 21 years in 1973 to the current 18 years.
He pointed to countries in Europe like Austria and Switzerland that have voting ages below 18 years in local and national elections.
Shorten told young Labor members in Sydney that 16-year-olds were young enough to vote.
"Decisions are being made every day which affect the livelihood of 17-year-olds why shouldn't we invite them to have a say," he said.
"After all, young people, including 16 and 17-year-olds pay tax, they can drive cars, they can serve in the military at the age of 17, they should be able to vote."