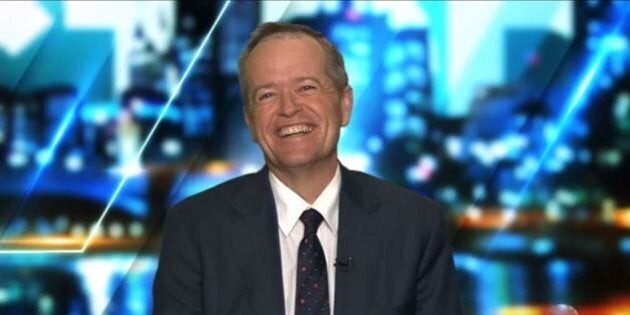 Opposition leader Bill Shorten has shelved his infamous, sometimes cringeworthy zingers of late, but the Labor leader let one slip on The Project on Monday night with Scott Morrison squarely in his sights.
Shorten, whose early leadership career was filled with bad puns and mistimed verbal barbs, has put the zinger on ice recently; Shorten's change of speech was even the subject of an entire Sydney Morning Herald article titled 'No more zingers'. But on the Channel Ten panel show on Monday, Shorten let a rare one fly.
Last week, treasurer Scott Morrison made a crack about the opposition leader's "ill-fitting suit" after Shorten called for a royal commission into banking. When asked for his response, Shorten unleashed the surprise zinger.
"I think the problem is that Australia has an ill-fitting Treasurer," he shot back, to the delight of the hosts.
"The live zinger!" Peter Helliar laughed.
Shorten's zingers seem to have improved since they spawned their own Facebook page, were famously and repeatedly lampooned by the Shaun Micallef show 'Mad As Hell' a few years ago.