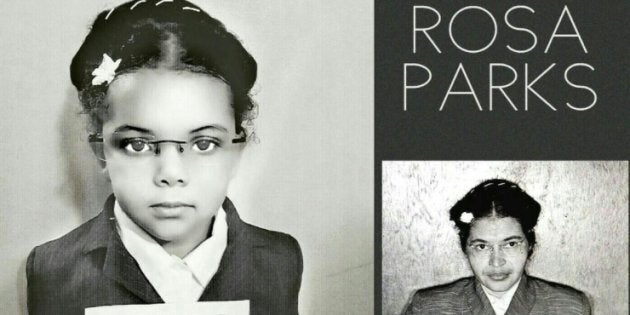 A mum has been dressing her five-year-old daughter up as iconic black women every day in February to mark Black History Month.
Cristi Smith-Jones, from the US, believes it's never too early to educate kids about black history, so marked her daughter's lesson in a brilliant way.
She said her daughter, Lola's, love for dress up is what inspired her to "turn her into women who have created opportunities for girls just like her."
"Doing a Black History Month photo project with my five-year-old," she tweeted at the beginning of February 2017.
"One photo recreated of one incredible black woman every day in Feb."
Smith-Jones also thanked some of the iconic heroes in her tweets.
"Day two of Black History Month photo project with my five-year-old," she wrote on 2 February. "Thank you, @mistyonpointe for being such an inspiration."
The mum tried to cover a range of women, including those who have inspired her personally, as well as notable figures in history.
Other women included Mae Jemison (the first African-American woman to travel in space), Josephine Baker (singer and dancer in the 1920s) and Bessie Coleman (the first African-American female pilot).
"[My daughter] will be able to look back at them years from now, and hopefully have fond memories, and still feel empowered," Smith-Jones told Mashable.