A pilot was seriously injured when a blimp crashed while flying over the U.S. Open golf tournament in Erin, Wisconsin, on Thursday.
The aircraft deflated before bursting into flames.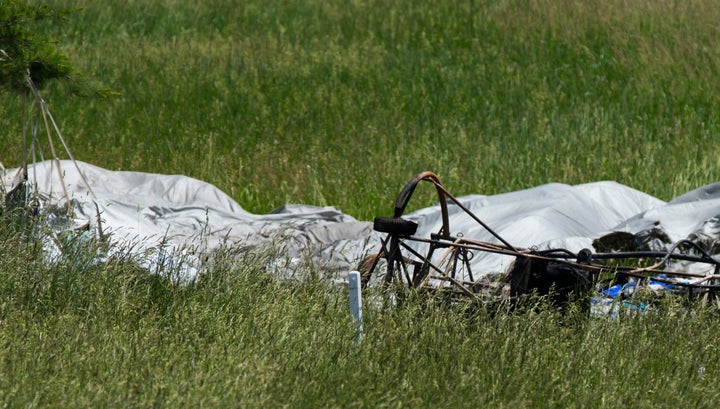 The crash happened about half a mile from the Erin Hills golf course, where the tournament takes place, according to the United States Golf Association.
Numerous videos posted on social media showed the aircraft seemingly floating to the ground.
Photos from the scene also showed first responders moving the pilot on a stretcher.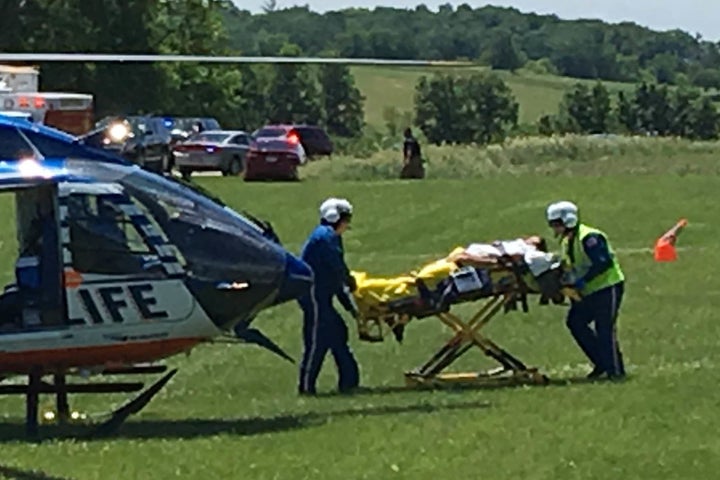 The blimp bore an ad for PenFed Credit Union. Prior to the crash, ad agency and blimp operator AirSign retweeted a tweet calling the blimp "ominously low."
Dan Coffey, owner of the airfield where the blimp took off, told the Journal Sentinel that airships like this one are *approved by the Federal Aviation Administration* and that accidents are "extremely rare."
This is a developing story and has been updated throughout.