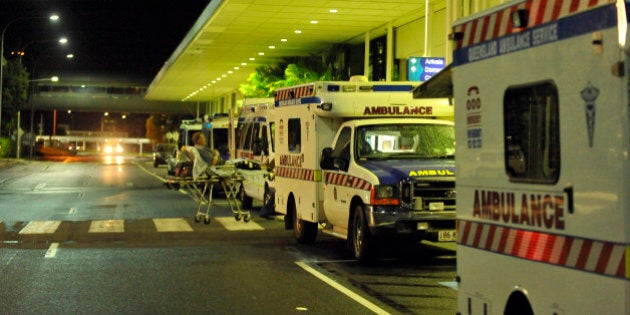 Police are investigating whether a 14-year-old boy was deliberately set on fire on Queensland's Sunshine Coast, suffering serious burns to up to 40 percent of his body.
There have also been reports the boy was set on fire by three other youths.
The boy was airlifted to the Lady Cilento Children's Hospital in a serious condition, suffering burns including to his chest, according to the ABC.
He's currently in an induced coma at the hospital, a Queensland Police spokesman told The Huffington Post Australia.
The spokesman said no witnesses had yet come forward to tell police how the boy caught alight, and that officers were waiting to speak to the injured youngster.
"From what we understand the boy is currently in an induced coma so he can't tell us what happened," he said.
"We don't have witnesses that saw what happened prior to boy being alight."
The ABC reports that a woman, who did not want to be named, heard screaming outside her house then saw the teenage boy run up her driveway on fire.
She said he had to be hosed down and dunked in a cold bath by her granddaughter.
Queensland Ambulance Service's Mark Taylor said the boy was in a great deal of pain when paramedics arrived on the scene.
"He was incoherent to a degree. Like he wasn't making a great deal of sense," Taylor said.
"He was suffering with an enormous amount of pain and I think he was probably in a state of shock too, given the extent of his injuries."