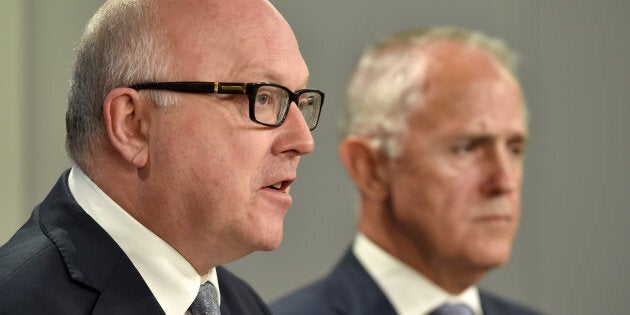 Just two of the seven MPs dragged before the High Court over their citizenship status should be kicked out of parliament, Attorney-General George Brandis has said.
Only Greens senator Scott Ludlam and One Nation's Malcolm Roberts were wrongfully elected, he is expected to argue.
If the court agrees, it could pave the way for Greens Senator Larissa Waters to return to parliament. Both Ludlam and Larissa Waters resigned after they became aware of their dual citizenship status.
The saga has seized federal politics for months, after Ludlam's shock resignation in July over his New Zealand dual citizenship.
It sparked a raft of dual citizenship revelations that has gripped parliament since.
The Herald reported the Commonwealth submissions argue the Court should find that only those who have "voluntarily obtained or retained" foreign citizenship should be disqualified, and they should not be ruled if they didn't know they were a dual citizen.
In July, Brandis told Sky News Ludlam got himself into trouble thanks to his own negligence.
"He knew he was born in New Zealand obviously when he stood for Parliament. He must be taken to have been aware of the Constitution and yet he never took the trouble to ensure that he had relinquished his New Zealand citizenship," he said.
Justice Patrick Keane said that Roberts "knew that there was at least a real and substantial prospect that prior to May 1974 he had been and remained thereafter a citizen of the United Kingdom".
The court will hold hearings in mid-October.