A man has stolen a $300,000 diamond from under the noses of staff at a Sydney jewellery store by swapping it for a fake, police allege.
The Cerrone store in Martin Place had just opened for business on Tuesday when a man, dressed in a grey polo jacket, navy jeans and black sneakers entered the store and asked a staff member to see expensive stones.
"He told the staff member he wanted to look at large stones and needed to make a purchase before the end of the week," Cerrone retail manager Alison Kotevski told the Daily Telegraph.
The man allegedly inspected the diamond and then left the store, telling staff he would return later with a friend who was knowledgeable about valuable stones.
But when the staff member was polishing the diamond for sale, they realised something was wrong.
The five-carart diamond worth around $300,000 had been swapped for a comparatively worthless cubic zirconia.
"It's easy enough to do. There are places around that will sell you a cubic zirconia around the same size," Kotevski told the Telegraph.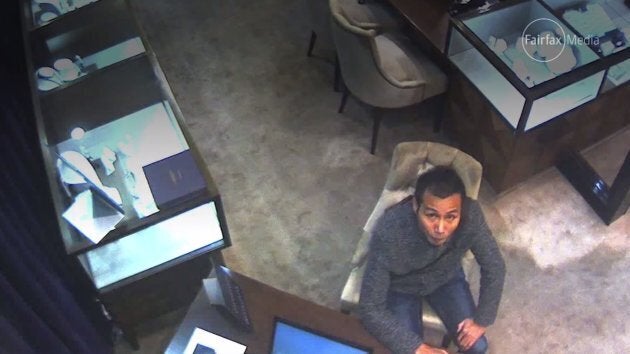 Police have released CCTV footage of the alleged robber, who is seen waiting to be let into the Cerrone store and then sitting inside at the counter.
The man had been into the store the day before and examined the diamond, the store manager told Fairfax Media.
"We think he studied the diamond and had a copy made before coming back to the store on Tuesday," she said.
Police are urging anyone with information regarding the incident to call Crime Stoppers on 1800 333 000.