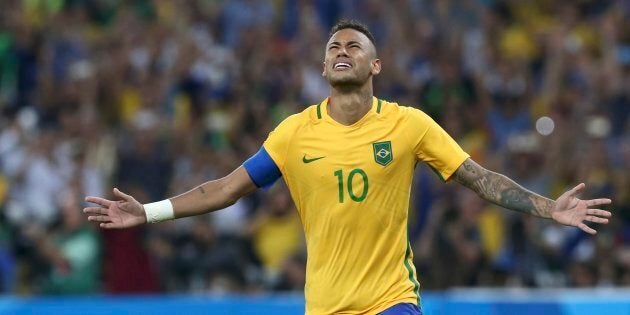 THEY WON!!! CAR HORNS EVERYWHERE!!!! PEOPLE IN APARTMENTS ARE FLICKING THEIR LIGHTS ON AND OFF IN BUILDINGS ACROSS RIO. EVERYONE IS HUGGING AND KISSING. MORE BEER, PLEASE!!!! MORE HUGS! AND MORE BEER!!!
Brazil has won gold in a dramatic penalty shootout in the final of the 2016 Rio Olympic men's football tournament after scores were locked 1-1 after extra time. "Brazil, Brazil, Brazil," an entire country seemed to chant in unison.
"It's a breath of hope for our soccer/country," one Brasilero just told this reporter.
"Redemption, my friend," said another when asked what this means.
Brazil wanted this. No, Brazil needed this. The Rio Olympics final was so much more than a football game. It was about an entire country's sense of self worth. And it was about revenge.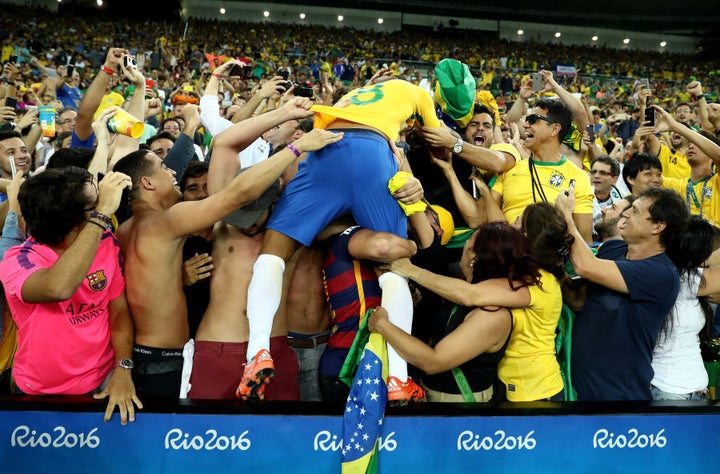 Revenge, of course, for the 7-1 embarrassment Brazil suffered at the hands of Germany in the 2014 FIFA World Cup semi-final. Brazil, the world's most successful football power with five World Cups to its name, had never experienced such a humiliation.
The nation of Brazil, as distinct from its football team, has also experienced a bit of a knock to its identity with all the negative stories leading up to, and during, these Olympic Games.
So what did this victory really mean? Here's a selection of responses to this reporter's question to that effect on Twitter.
As you can see, this was not just a wonderful victory to celebrate from a sporting perspective. It was an overwhelming confidence-booster for a country of 200 million people.
There were, of course, some people who were determined to say this means nothing, and that no triumph on the sporting field can overcome Brazil's problems.
But by far the dominant feeling was represented by the tweet below. And the reason this tasted so good is because it gave hope. And hope, no matter what its source, is as necessary as food, clothing and shelter in life.
And as this Brazilian eloquently said:
OK, let's catch our breath. A little about the match and the background to it: Olympic football is not quite the same as the FIFA World Cup. Teams are comprised mostly of players under the age of 23 -- with the exception of three established older stars.
But try telling the Brazilian people this was anything less than a chance for full-blown revenge. Across Brazil, people stopped for this game. This reporter has been to 16 of the 28 sports so far at the Rio Games, but this was an occasion to share with the people.
People like security guard João-Paulo, who sat in his tiny booth watching the game on an even smaller phone.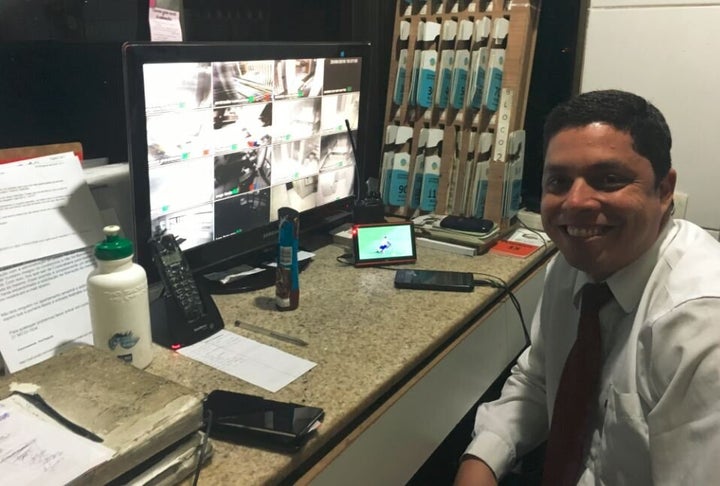 And people like Gelson, also a security guard, who had no access to the live video stream but who hung on every word of the radio commentary coming out of his phone.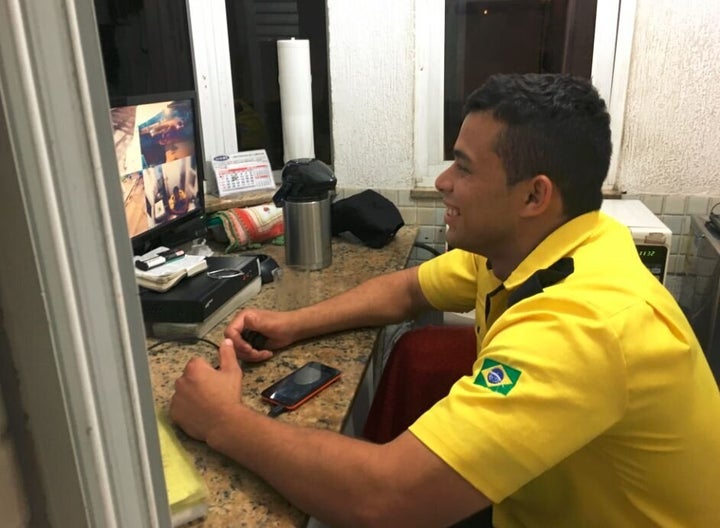 And the crowd at the small suburban Rio2 shopping centre not far from Olympic Park, where locals gathered to enjoy a steak, a beer and a glorious Brazilian victory -- they hoped!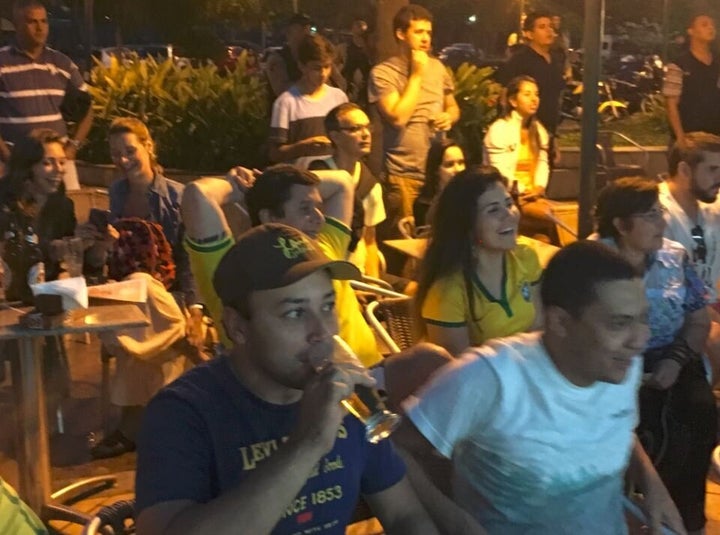 Brazil scored first through Neymar. Who else? The Barcelona star is Brazil's best player, and definitely one of the world's top three -- alongside Portugal's Cristiano Ronaldo and Argentina's Lionel Messi.
But Neymar's curling free kick in the 26th minute was perfect.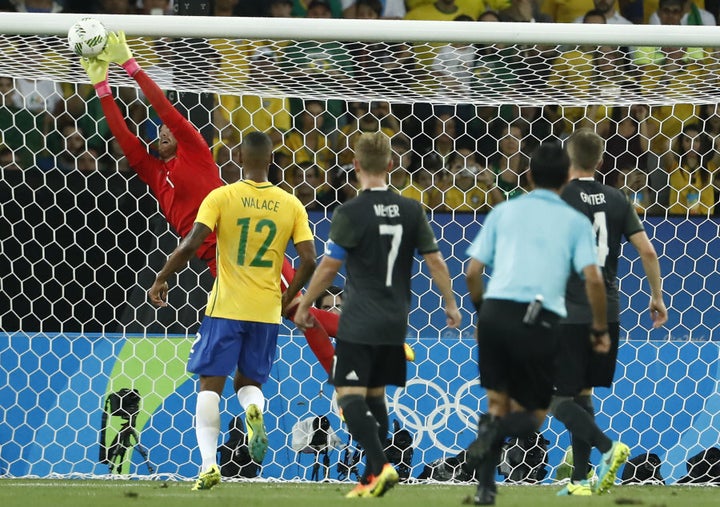 Germany struck back 15 minutes after halftime, and it stayed 1-1 until extra time, and right through the extra 30 minutes.
Brazil had dominated the first half of this game. They had 56 percent of possession in the first half, and again controlled the ball in the second. Their passing was crisp and they always looked dangerous, even if they had few real chances.
But it was Germany who dominated the first period of extra time. Suddenly Brazil looked to be on tired legs. Penalties looked their best chance. But could they handle the pressure in front of their home fans the way Brazil's women's team had?
Down to the penalty shootout.
Germany up first. Goal. Bottom left from Matthias Ginter. Brazilian keeper not too far away but they all count.
Now Brazil. Top left by Renato Augusto. Beautiful.
Germany again. Goal. Keeper dived straight over the top of that one.
Brazil. Marquinhos. Firmly struck to the right. Brazil have certainly taken the most convincing penalties so far in this shootout.
Germany again. Goal. Julian Brandt gave the goalie no chance.
Brazil. Rafael Alcantara makes no mistake.
Super tense now. This is a very high quality shootout. Again no chance for the goalie after Niklas Suele goes hard and left.
Luan now for Brazil. Another perfect shot into the left side of the goal. Goalie went the other way. The first mistake will lose this.
GERMANY MISSES!!!!! AND THERE IS THE MISTAKE! A HUGE CHEER ERUPTS OVER RIO. CHEERS FROM EVERYWHERE!!!! FROM APARTMENTS, FROM SHOPS, BARS, EVERYWHERE!!!!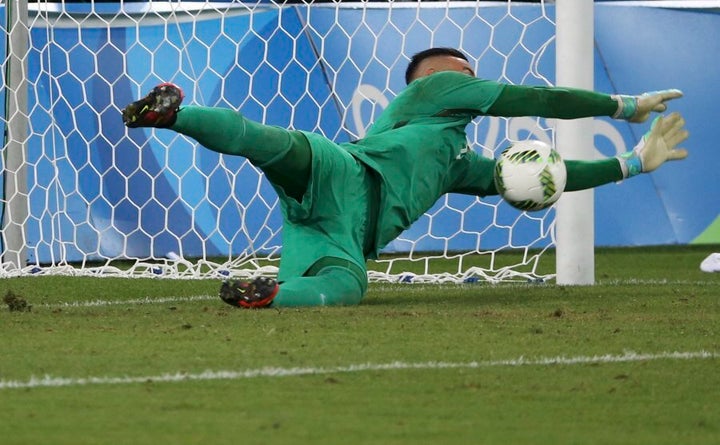 And now it's Neymar. Of course it's Neymar! He stops and stutters in his run-up, as though to remind a country which needed no reminding of the importance of this moment. And he scored!!! CAR HORNS EVERYWHERE!!!! BRAZIL IS IN LOVE WITH ITSELF AGAIN!!!!
Here's a little Brazilian football history for you. Brazil's national team did not have a happy record in the Maracanã Stadium where this Olympic final played out. They even have a word -- the "Maracanazo" -- for the word for the 1950 shock loss to Uruguay in the 1950 World Cup final.
It's almost a swear word in Brazil. So is "Mineirazo" -- the word for the 7-1 FIFA World Cup humiliation in the Estádio Mineirão city in the city of Belo Horizonte.
But now everything is OK again in Brazilian football. And maybe Brazilian life will be just a little better for it.
Life in Rio will certainly be fun for the next day or so. Carnival just came early.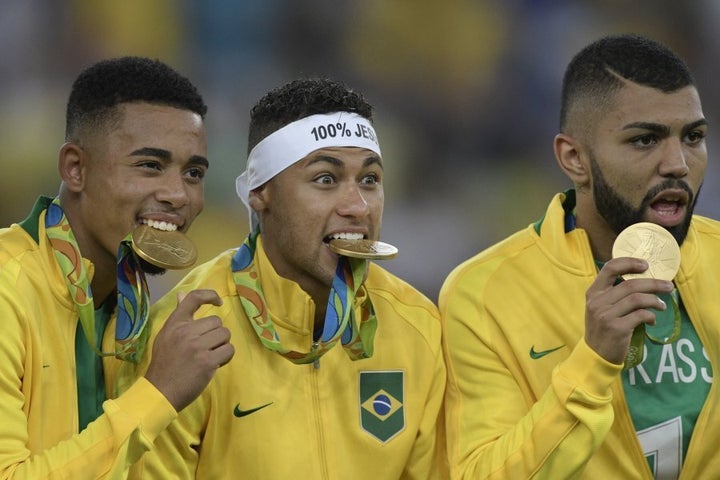 Earlier, Nigeria beat Honduras 3-2 to take the bronze.