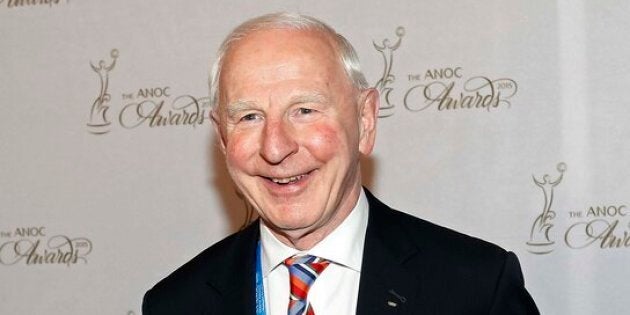 RIO DE JANEIRO ― Brazilian police arrested a member of the IOC's executive board, Ireland's Patrick Hickey, in his hotel in Rio de Janeiro on Wednesday in connection with an investigation into ticket touting at the Olympics, a spokesman said.
Police said in a statement they had discovered evidence linking Hickey, who heads the European Olympic Committee that includes all the national committees on the continent, to an international scheme to illegally pass Olympic tickets to touts who were reselling them at well above their original price.
Brazilian media reported that Hickey was detained at his son's room in the hotel and was taken to hospital after his arrest.
The Olympic Council of Ireland (OCI) said in a statement it was aware of media reports of Hickey's arrest and was seeking clarity on the situation before commenting.
An International Olympic Committee source told Reuters the organization was also still establishing the facts in the case.
Hickey did not respond to calls for comment.
He was a member of the IOC's coordination commission for the Rio Games, the body in charge of overseeing preparations for the first Olympics held in South America.
His arrest comes after police detained last week a director of international sports hospitality company THG Sports, Kevin Mallon, and a translator employed by the company, alleging that they could have made 10 million reais ($3 million) from buying tickets and reselling them at a higher price.
A Brazilian judge on Monday also ordered the arrest of four more THG Sports executives on accusations of fraudulent ticket sales at the Olympics. A police spokesman, however, said the four men could not be detained because they were not in Brazil.
THG has rejected the accusations against the company and Mallon, saying that more than 1,000 tickets seized by police were being held legally on behalf of authorized Irish reseller Pro 10 and criticizing local Olympic organizers.
Hickey, a white-haired sports administrator, is a former judoka and is honorary life president of the Irish Judo Federation. He has been head of the OCI since 1989.
Hickey is also a senior vice president of the Association of National Olympic Committees. (Reporting by Caio Saad and Daniel Flynn; Additional reporting by Karolos Grohmann and Conor Humphries; editing by Ken Ferris and Kevin Liffey)