A simple vitamin supplement could be the key to preventing birth defects and miscarriages worldwide, Australian researchers have found.
In a landmark finding, researchers discovered taking Vitamin B3, also known as niacin, could prevent babies developing a range of congenital heart diseases and other organ defects while in the womb.
"Arguably, it's the most important discovery for pregnant women since folate," lead researcher Professor Sally Dunwoodie said of the breakthrough.
Folate, or folic acid, is currently the only supplement recommended for pregnant women by Australia's national health guidelines because of its crucial role in preventing neural tube defects like spina bifida.
Professor Dunwoodie hopes niacin will soon be added to that list.
Every year, 10 million babies around the world are born with birth defects, and the cause behind 80 percent of those remains unsolved.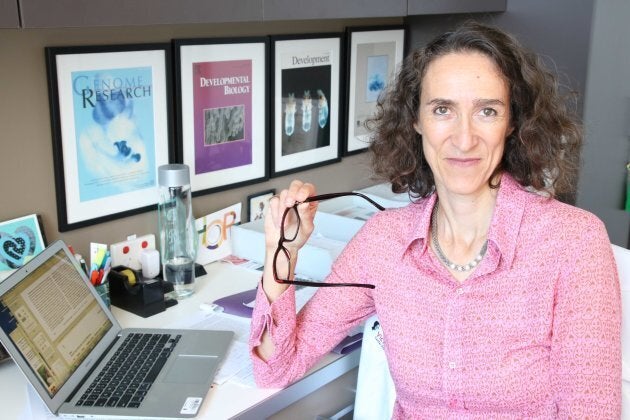 "At the moment, the recommendation is to take a standard multivitamin, but we're all different and that will not prevent all women from having babies with birth defects," she said.
"We need to identify those women at risk and identify a safe level of niacin for them to take to prevent miscarriages and birth defects."
A team of 12 researchers from the Victor Chang Cardiac Institute identified a deficiency in a vital molecule, known as NAD, in women who had babies with congenital heart disease.
Nicotinamide adenine dinucleotide (NAD) is crucial for energy production and cell repair, but it is the first time it's been linked to birth defects.
In pre-clinical trials, introducing vitamin B3 to the diet of mice prevented 100 percent of miscarriages and birth defects. Professor Dunwoodie said she was "very confident" that these results would carry through to humans, as humans and mice share the same metabolic pathways.
Vitamin B3 is found in everyday foods including meat, poultry, green vegetables and even Vegemite, yet almost a third of women in their first trimester of pregnancy are deficient in the vitamin. By the third trimester of pregnancy, this increases to 60 percent of women.
While vitamin B3 is included in general multivitamins for pregnant women, Professor Dunwoodie said sectors of women prone to the deficiency may need additional supplementation.
Her team are now working to determine what the appropriate level of supplementation would be.
Currently, the recommended daily intake of vitamin B3 for women before and during pregnancy is 18mg.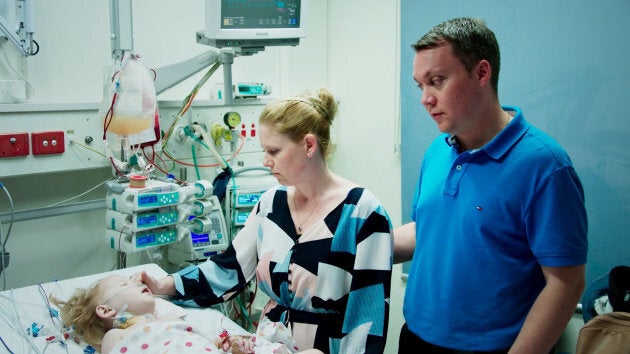 Charlotte Scaife was just one day old when her parents found out the heartbreaking news -- the middle part of their baby's heart hadn't formed properly and there were multiple holes in her heart.
Her heart was double the size it should be for age.
Mum Saasha said she took all the recommended vitamins, including folate, during her pregnancy but had no idea that lack of vitamin B3 could cause birth defects.
She said she was "very excited" to think that other families may not have to go through the stress and trauma that Charlotte had.
"I wish they'd known about it and the information had been released two years ago or three years ago, and then maybe we wouldn't be going through this."
Last month, Charlotte, who is now two and a half, underwent open heart surgery at Westmead Children's Hospital.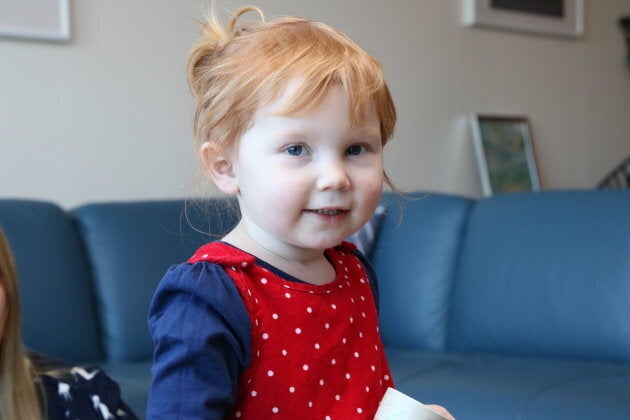 "For the last two and a half years we have had this hanging over us... it's been a very worrying time," Charlotte's father Simon said.
"If they can stop one family, ten families, a hundred families going through the same experience, it is such a significant finding."
Despite the risks of such a complex procedure, Charlotte's operation was a success.
"She's is back to her normal self -- she's running, jumping, playing, misbehaving," Simon said.
But not every child is as fortunate as Charlotte.
Around the world, 3.3 million young children die from birth defects every year, accounting for almost a third of deaths in children under five.