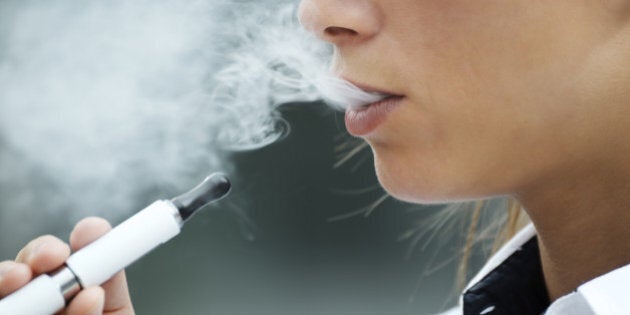 The Australian Medical Association has slammed new research claiming eight in 10 medical health practitioners support the use of e-cigarettes.
The research, released on Thursday, was conducted on behalf of Nicoventures, a start-up company owned by British American Tobacco -- one of the biggest tobacco companies in the world.
"This is the voice of big tobacco, not the voice of the profession and I have no doubt that if the information they found was unfavourable to big tobacco then their propositions would not see the light of day," AMA Vice President Stephen Parnis told The Huffington Post Australia.
The company claimed to "gauge" Aussie doctors and specialists' thoughts on e-cigarettes in a research report provided to The Huffington Post Australia. These health practitioners were then exposed to research, including one from a UK government agency saying e-cigarettes are 95 percent safer than combusted tobacco, and asked whether it changed their minds.
"Clearly anything will look good if it is compared with the harm of tobacco because tobacco is clearly so damaging to human health," Parnis told The HuffPost Australia.
The research draws a conclusion from a small number of 105 health practitioners around the country and the report states Nicoventures "wishes to work with the government to introduce a regulated market-place for these products". The report said all health practitioners were informed of Nicoventures involvement.
Nicotine e-cigarettes are currently illegal in Australia, with health practitioners, including Parnis, arguing there isn't enough evidence to prove it successfully enables smokers to quit, and could potentially bring more customers to big tobacco businesses.
"We also have concerns about notions that putting one of these in your mouth could be a step in the direction of taking up tobacco smoking, and we certainly think that companies like British American Tobacco and others may have an opportunity in that regard," Parnis told HuffPost Australia.
"Some [e-cigarettes] contain nicotine, others do not and we are fearful that young people or even kids could be targeted with these products before they're able to make an informed decision about them.
"They're not the work of the devil, but there is a lot unclear about the implication to people's health overall."
Parnis said the AMA and they are open to new research which will be taken "very seriously", but the research needs to be conducted by an Independent Body.
"The evidence is not there to say that these are usable as smoking cessation agents, but we look forward to further evidence in this area."