A 20-year-old British model who vanished after traveling to Milan last month was kidnapped to be sold in an online auction on the dark web, Italian police said on Saturday. The unnamed woman, who was allegedly drugged, assaulted and held captive in a suitcase, has since been released and a suspect arrested in the case.
The woman, whose modeling agency in the UK had organized what they believed was a legitimate photo shoot for her in Milan, went to the Italian city on July 10, CNN reported. The next day, she went to the site of the "shoot," where she was attacked by two men and drugged, said authorities.
Italian prosecutor Paolo Storari told the BBC that the model was "doped with ketamine" before being locked into a suitcase and loaded into the trunk of a car. She was then driven to a house located in a remote area outside the city of Turin, police said. There, the model was allegedly handcuffed to a wooden dresser and kept captive for six days.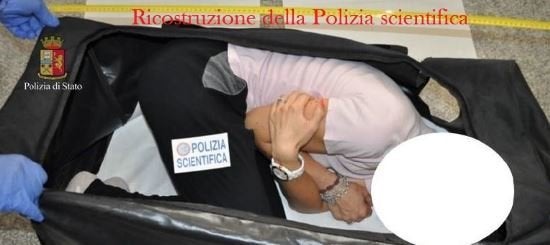 The woman was reportedly released from the house on July 17 and brought to the British consulate in Milan. A 30-year-old Polish national named Lukasz Herba, who accompanied the woman to the consulate, was arrested there on kidnapping charges, reported CNN.
It remains unclear what prompted the woman's release and why Herba had brought the woman to the consulate.
Police say Herba had demanded a $300,000 ransom from the model's agent that he said would stop an online auction for the woman. He claimed to be working on behalf of the "Black Death group," a dark web organization that has been linked to the illegal trafficking of people, weapons and drugs.
A ransom was not paid for the model's release, police said.
Police said Herba may have organized several other line auctions of abducted girls, though authorities had yet to verify the authenticity of those transactions.
According to Al Jazeera, an investigation into the model's kidnapping is ongoing in Italy, Poland and Britain. Authorities said they were searching for at least one other person related to the woman's abduction.
Citing the Global Slavery Index, Al Jazeera noted that about 46 million people worldwide lived in some form of slavery last year.