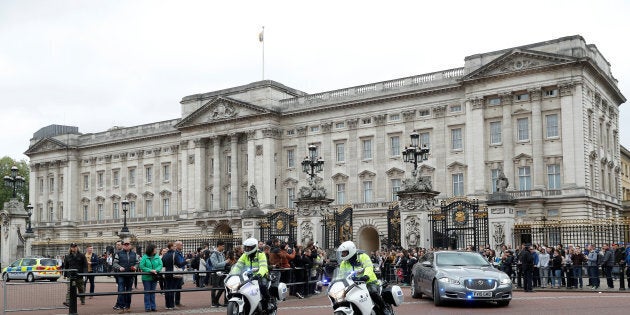 Buckingham Palace has announced Prince Philip, Duke of Edinburgh, will stand down from his royal duties including any public engagements, from August of this year.
The decision came with the support of Queen Elizabeth II and comes after a day of speculation amid reports that all Buckingham Palace staff had been called together for a meeting in a "highly unusual" move.
The Duke, 95, will attend all pre-arranged engagements between now and August, however will not be accepting any new invitations, according to a statement released by Buckingham Palace's Royal Communications service on Thursday.
The Palace also confirmed that he will remain a member of the more than 780 organisations with which he is associated.
The Queen will continue her full schedule of arranged engagements along with the support of other members of the Royal Family.
Staff of the British royal family were called to Buckingham Palace for an emergency meeting on Wednesday night local UK time.
British tabloids the Daily Mail and Daily Mirror report that staff from across the country were summoned to London for the meeting. The Mail reports that senior royal officer Lord Chamberlain the Queen's private secretary Sir Christopher Geidt addressed the staff.
Such a meeting has been described by insiders as "highly unusual", according to the Mail, and led to much speculation online as to the reason for the meeting.
"Although meetings involving the entire royal household are occasionally called, the way this has been done at the eleventh hour is highly unusual and suggests that there is something major to be disseminated," one told the Daily Mail.
News of the alleged meeting broke at around 3am British time, but as local journalists and royal watchers awoke in the morning, many were quick to say it was unlikely to be a death in the family.
Chris Ship, the royal editor of British station ITV, said:
Robert Jobson, another royal expert, also downplayed the seriousness of the meeting.
News crews are already gathering outside the palace gates, awaiting any updates.
ALSO ON HUFFPOST AUSTRALIA