When Treasurer Scott Morrison arrived at Parliament on Tuesday morning ahead of delivering the 2017 Federal Budget, he said the document would disappoint the ideologues.
And indeed Morrison's speech was free of the kind of themes which have dominated Coalition budgets of the past -- aside from a small swipe at drug-using welfare recipients, there was no 'lifters and leaners', attacks on dole bludgers, intergenerational sniping or class warfare.
Indeed the biggest revenue measure, more than $8 billion, hits almost all Australian taxpayers -- a 0.5 percent increase in the Medicare levy, designed to close the funding gap in the National Disability Insurance Scheme.
The Treasurer wasn't picking fights with Australians, he was feeling their pain. Early in his speech he even lamented the families which had been "broken" by the financial strains of the the post mining boom.
How did he pull this off? Well, apart from an incredibly optimistic set of economic predictions, Morrison picked one huge fight on Budget night, slugging the biggest five Australian banks with a levy worth more than $6 billion.
He made official a relationship breakdown which had been brewing for months, escalating with the appointment of former Queensland Labor premier Anna Bligh as chief of the Australian Banking Association, ahead of a senior Morrison staffer who was also in the running.
The banks thought making Bligh their chief lobbyist was a stroke of genius, the theory being it might settle down Labor calls for a Banking Royal Commission.
Instead it seriously antagonised a Treasurer looking for a swift, neat, way to sweep billions off his budget deficit.
Bligh was incredulous on Tuesday night, calling the policy a "reckless move" and claiming it undermined the stability and security of the Australian banking industry.
"They've done it because we're an easy target and that's lazy policy," Bligh told Sky News.
"The stock market closed today with $14 billion wiped off the value of Australian banks. That's what happens when government makes policy on the run, without consultation."
By Wednesday morning there was speculation the big four would immediately move to increase interest rates by as much as 15 basis points.
The Prime Minister warned the ACCC "would be watching very, very closely" and invited customers to shop around the smaller banks.
He described Bligh's warnings of instability as "nonsense".
In simpler times, the banks and the Coalition have been political fellow-travellers. Now a former-banker prime minister and his treasurer have picked a fight they've judged a political win for them.
But if the banks fight back with rate rises they'll sheet straight home to Morrison, things are only going to get uglier.
Click below to follow HuffPost Australia Politics on Facebook!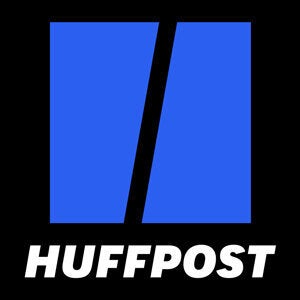 ALSO ON HUFFPOST AUSTRALIA